9

A = Z
Eine Schrift, eine Fläche
Art Direction, Editorial, Poster, Research, Type
Non-commercial, 2012
205 × 285 mm; 24 / 32 / 24 pp.
The Areal font was developed as a conceptual typeface within this project, in which an experimental type had as its main feature that every character of the font consists of the same area. That means every letter or sign has effectively the same amount of blackness. Above all the analytic project proofs the durability of type in contempt of using such a strict criterion. All the results were published in a three-piece series of books containing the theoretical study A = Z #1; Die Auswirkungen von Gestaltung auf das Wesen der Schrift (The Effect of Design on the Substance of Type (On the Essence of Writing)), A = Z #2; Areal — Eine Schrift, eine Fläche (Areal — A Typeface with one single Area), A = Z #3; Wie und Warum diese Schrift (How and Why this Font).
• Read Preinvestigation (German)
→ A = Z #1; Die Auswirkungen von Gestaltung auf das Wesen der Schrift
• Read Specimen (German)
→ A = Z #2; Areal — Eine Schrift, eine Fläche
• Read Documentation (German)
→ A = Z #3; Wie und Warum diese Schrift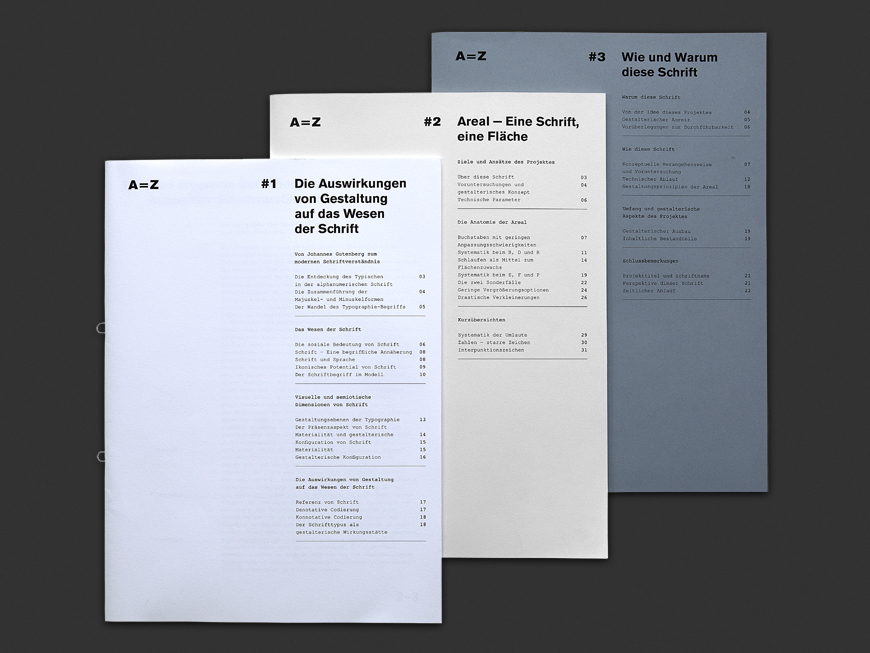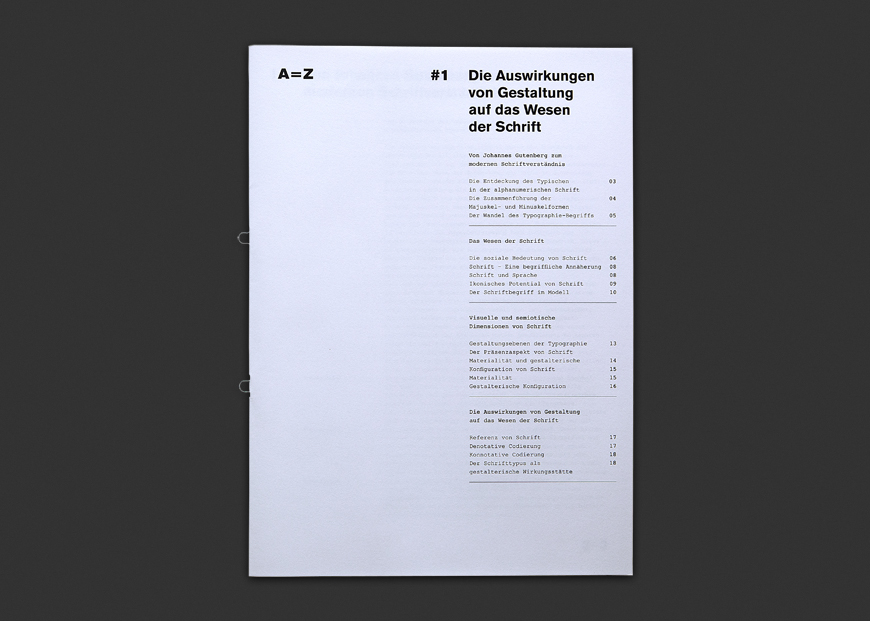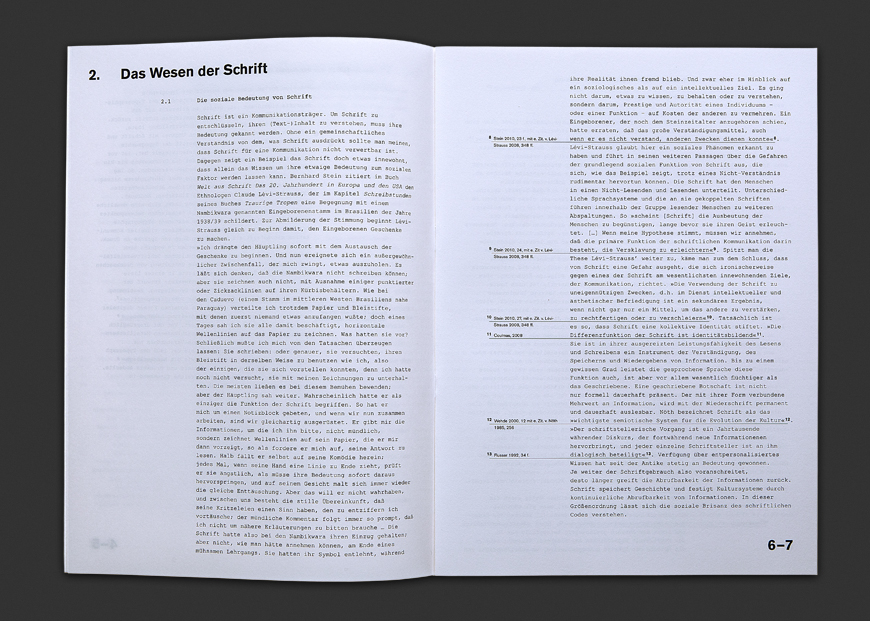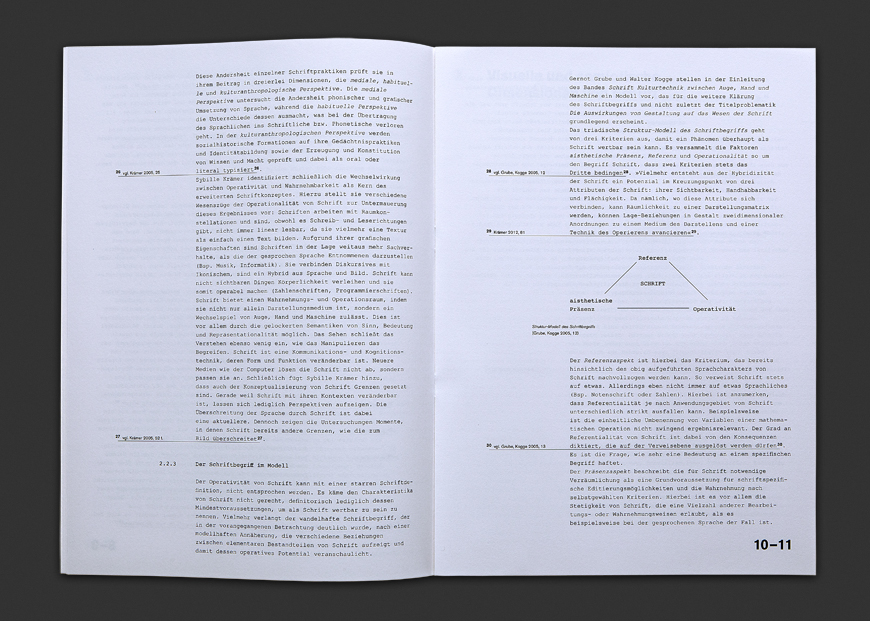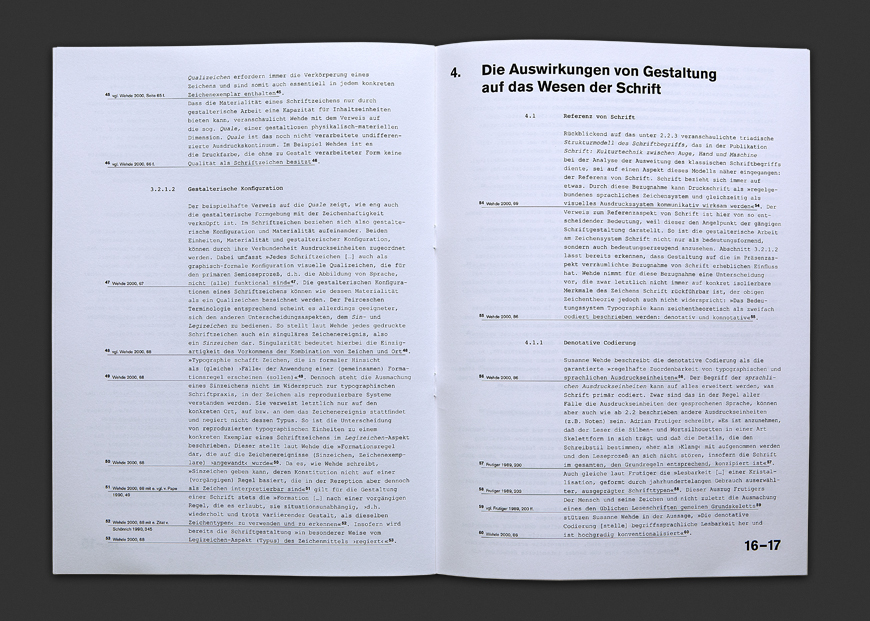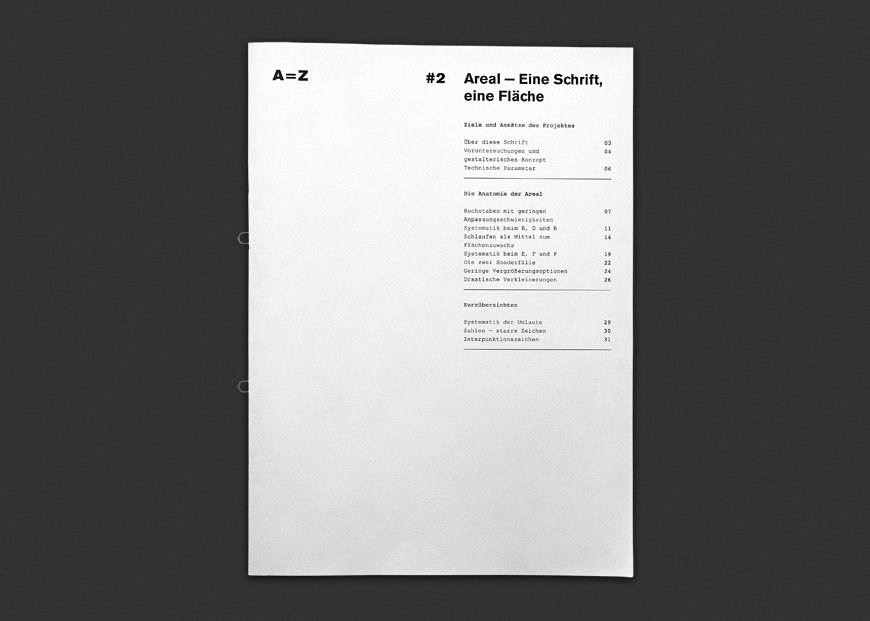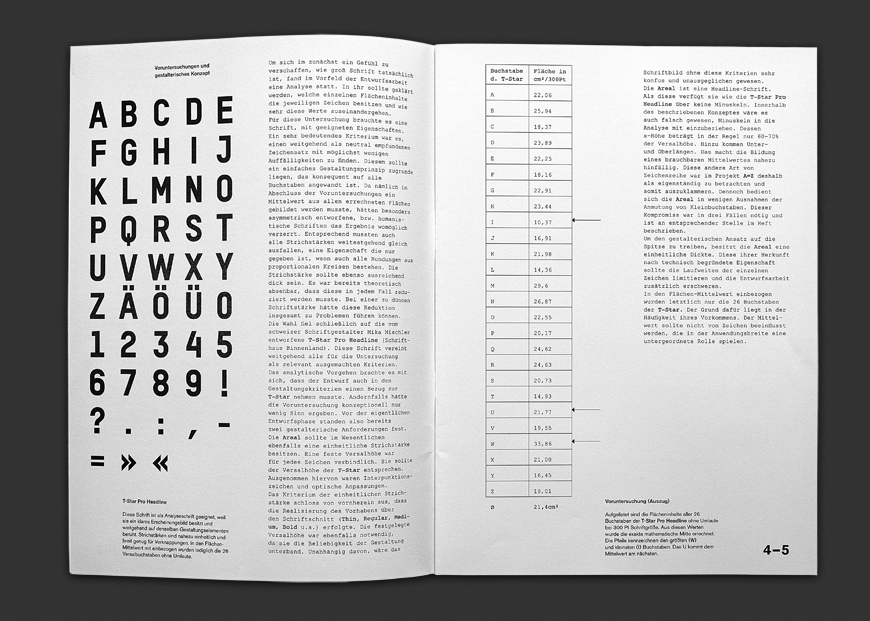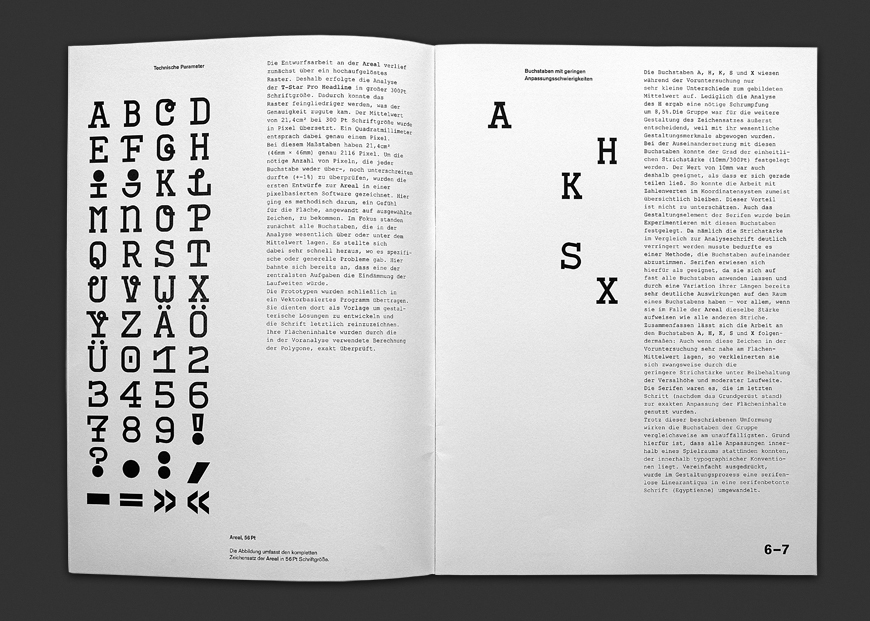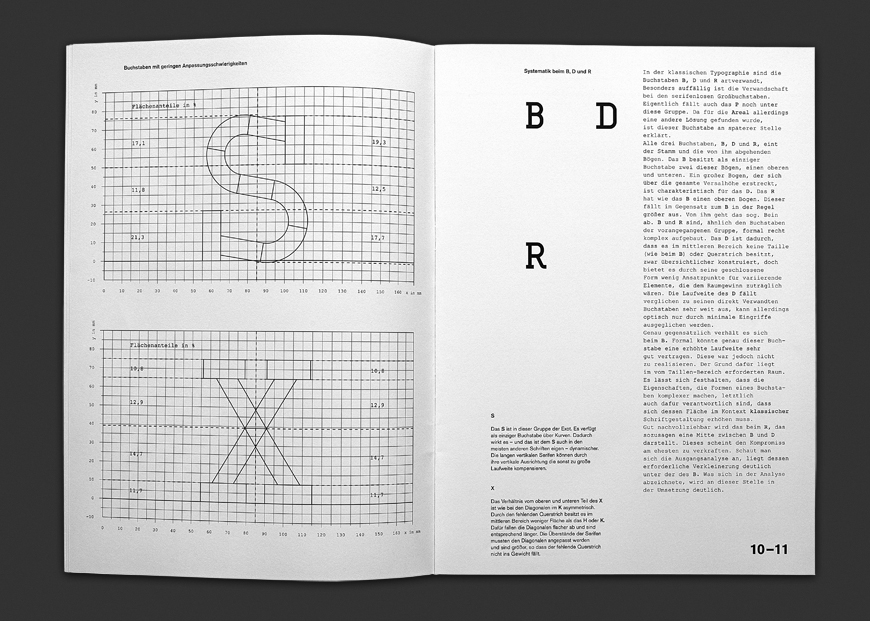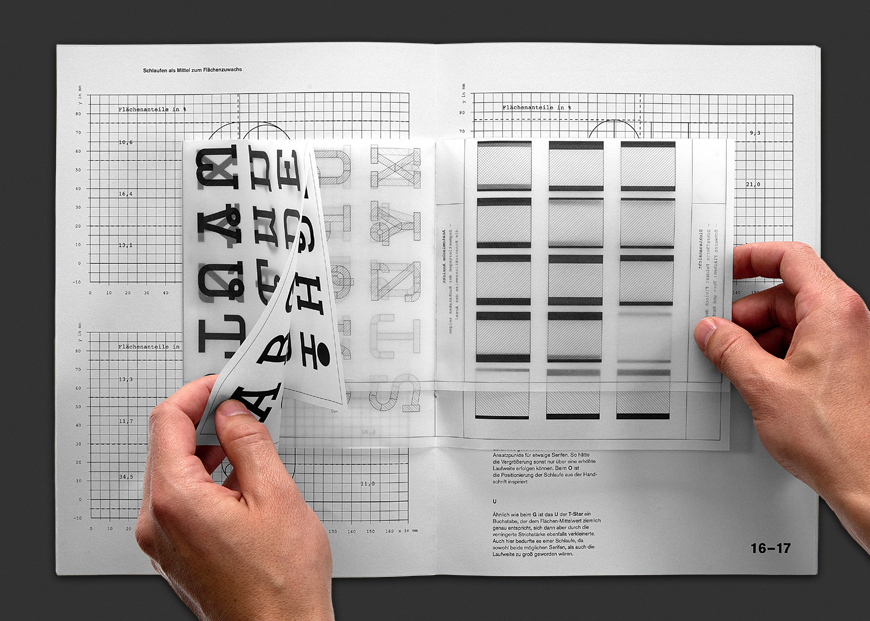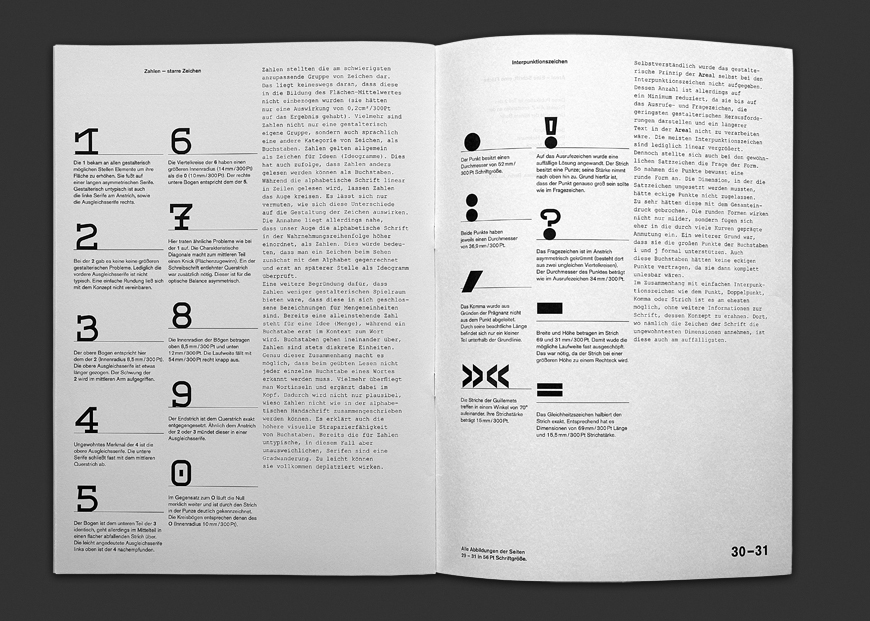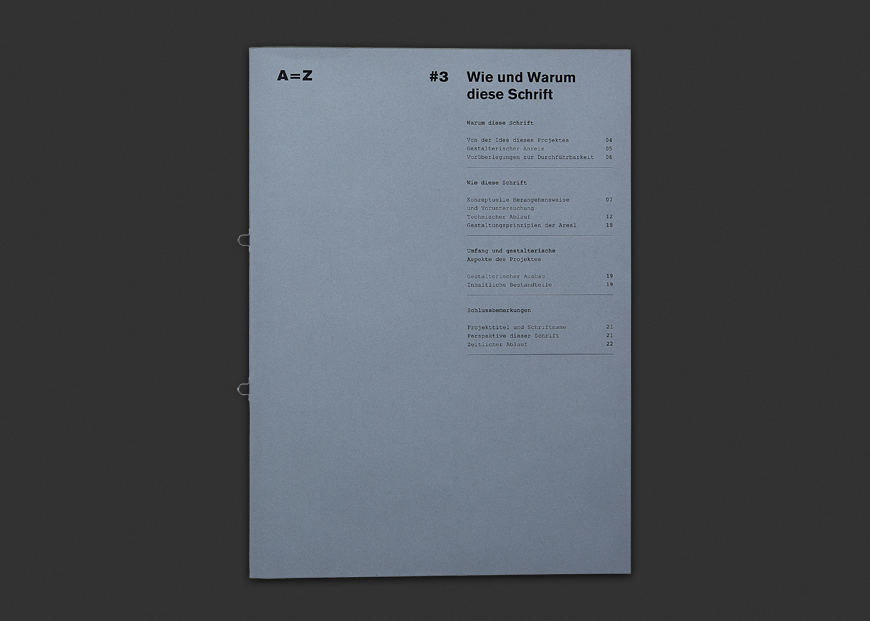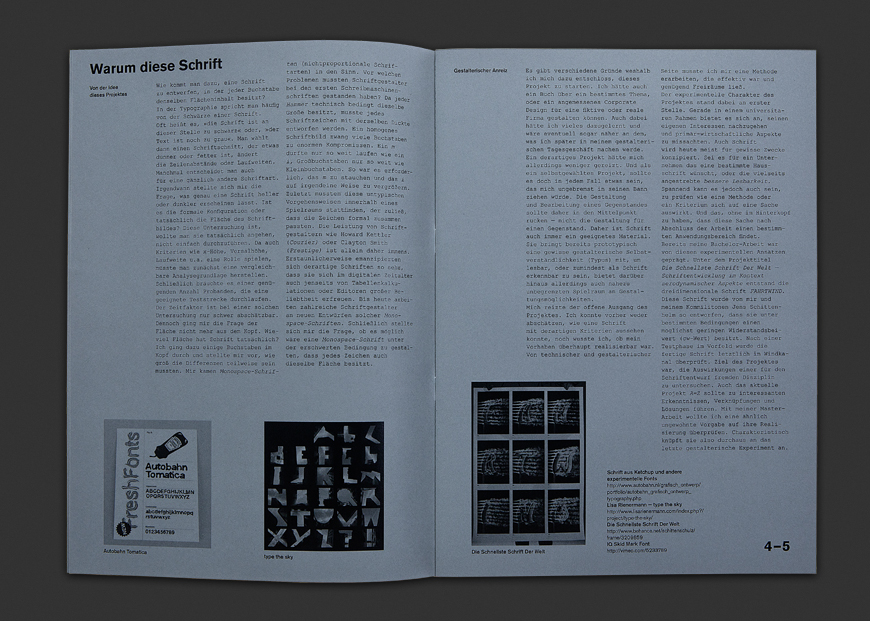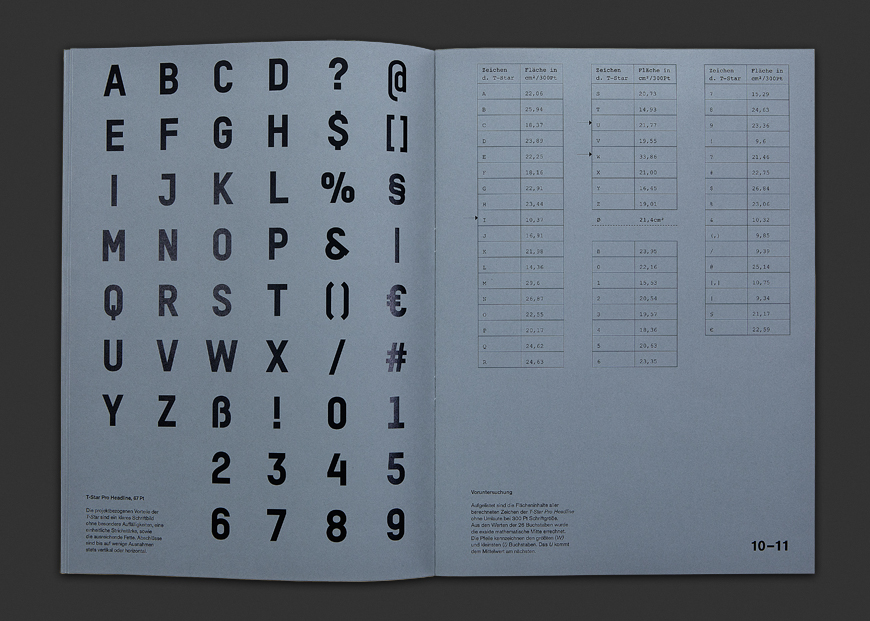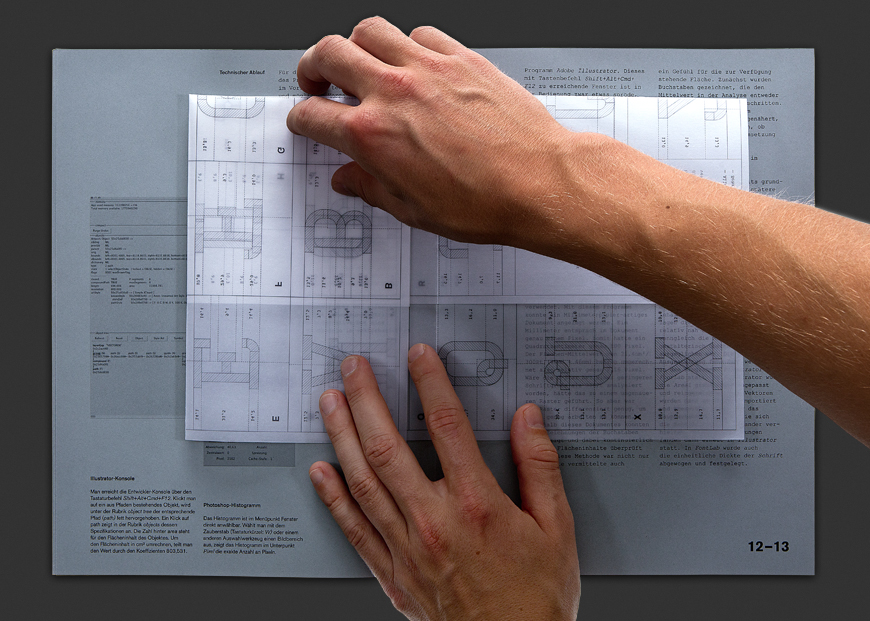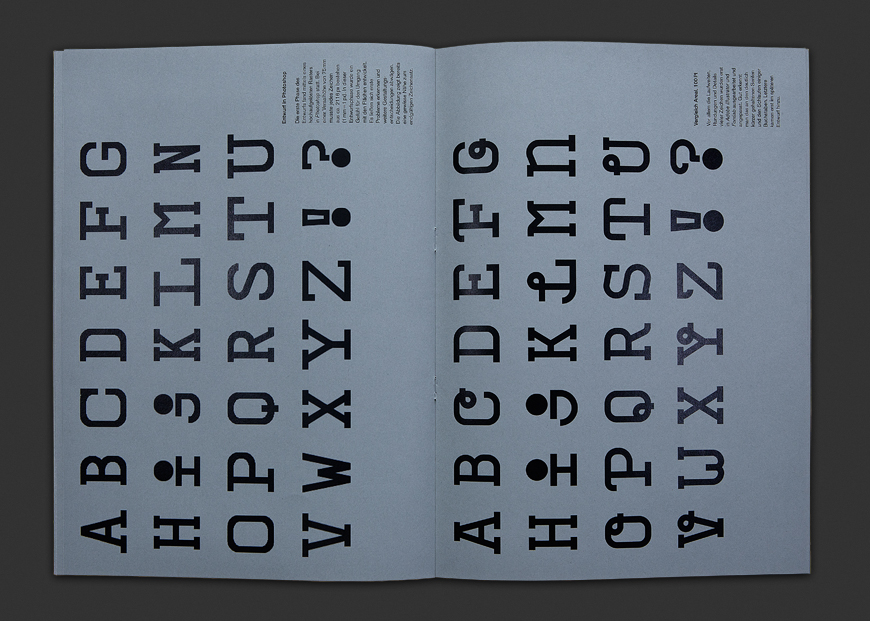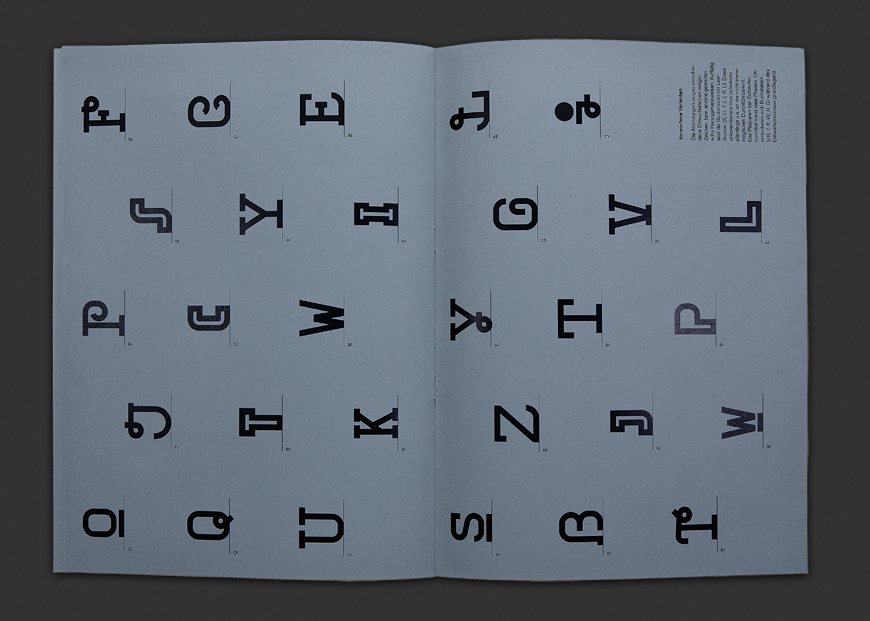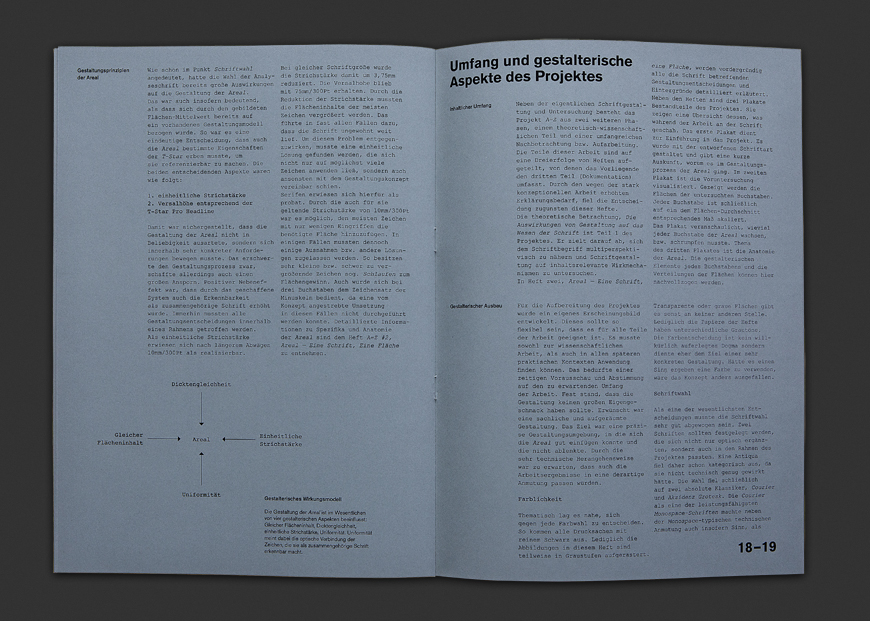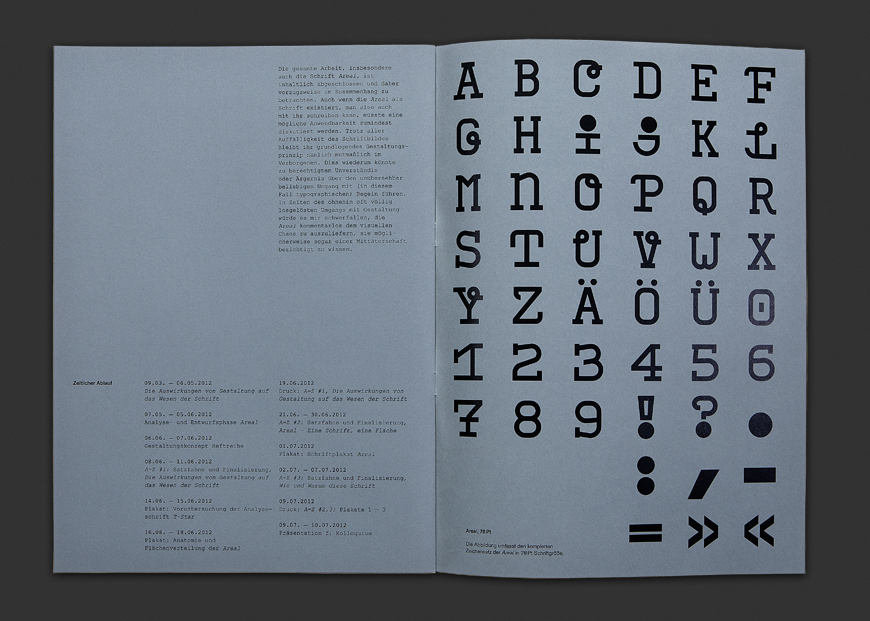 • Project Notes (Slideshow)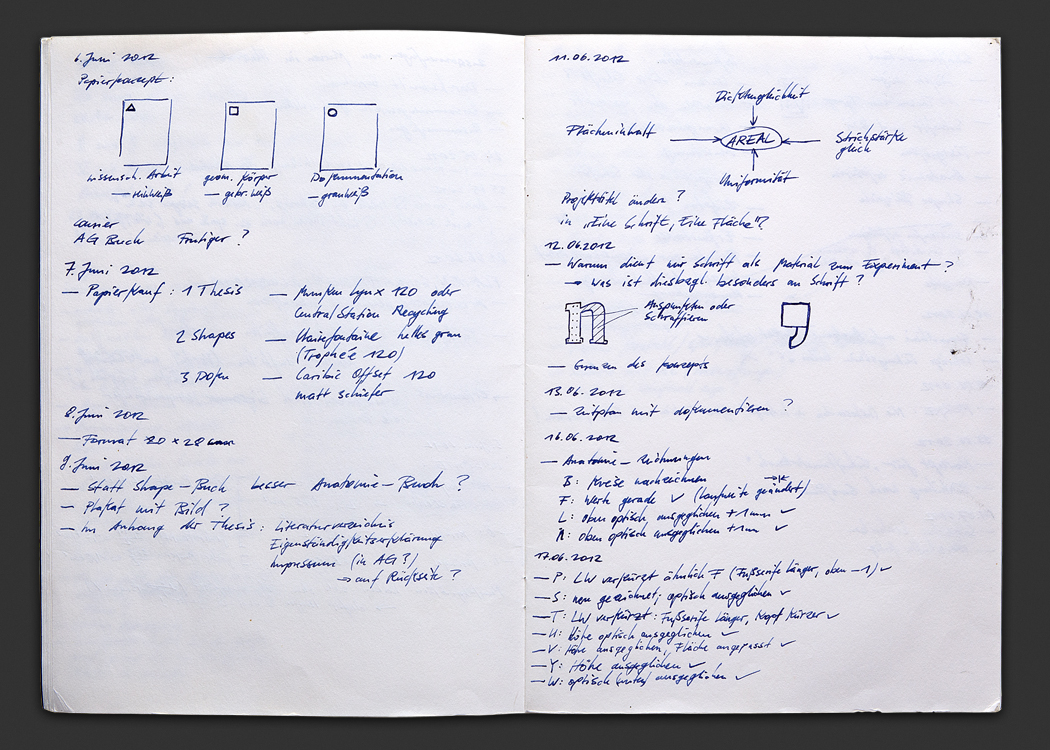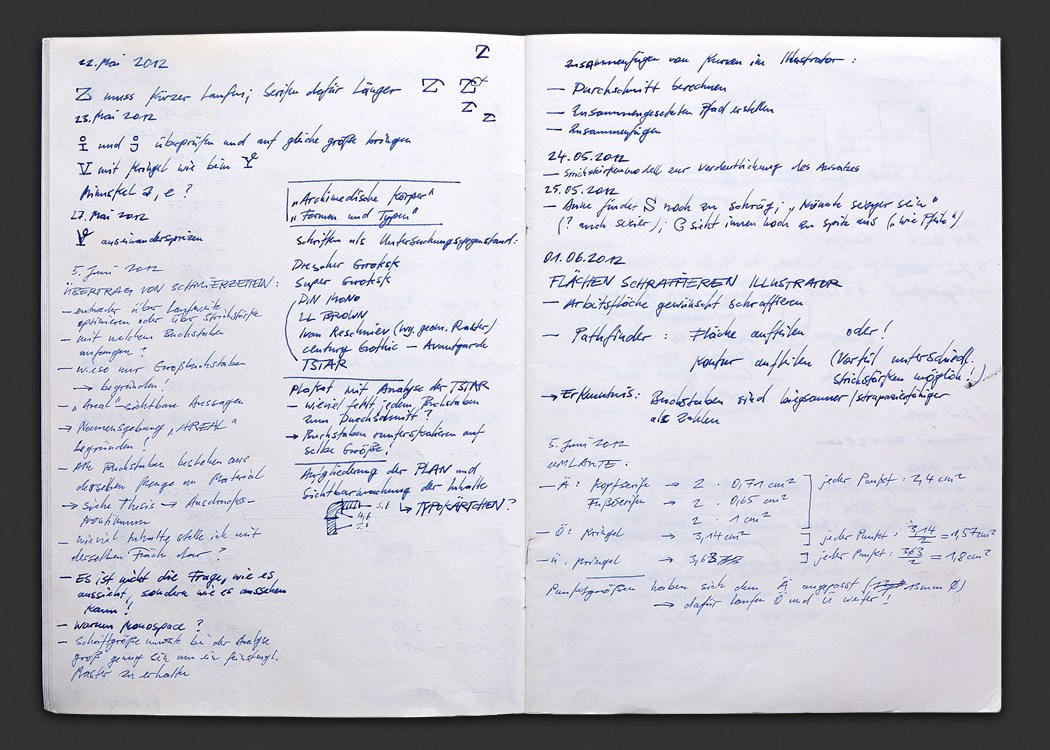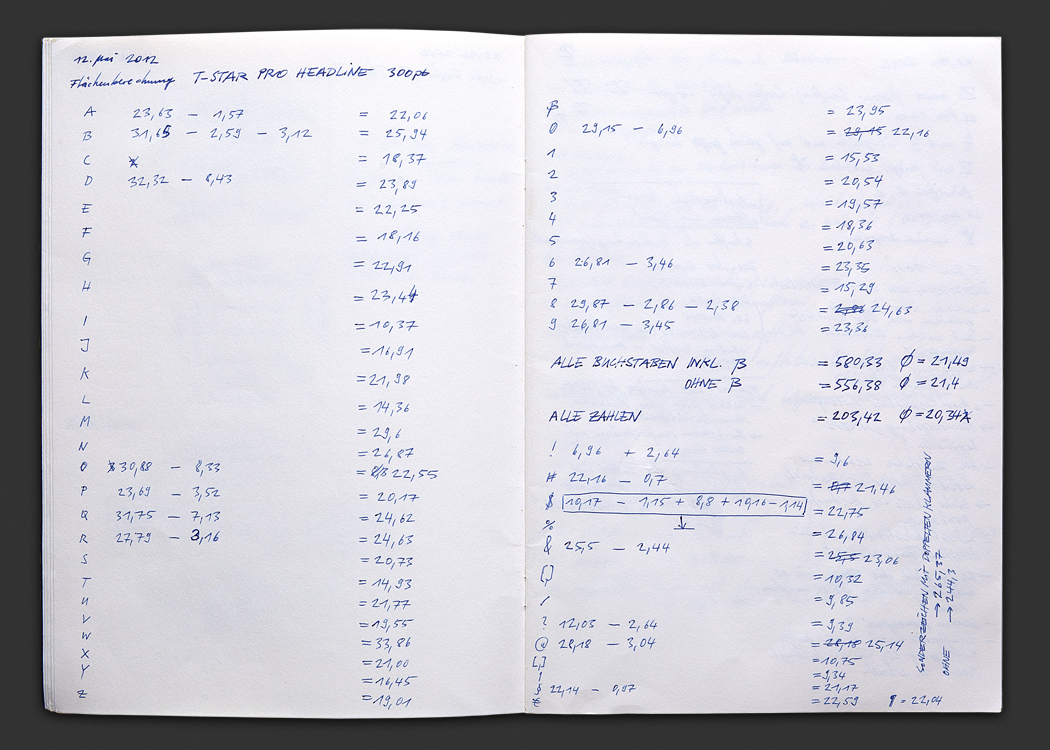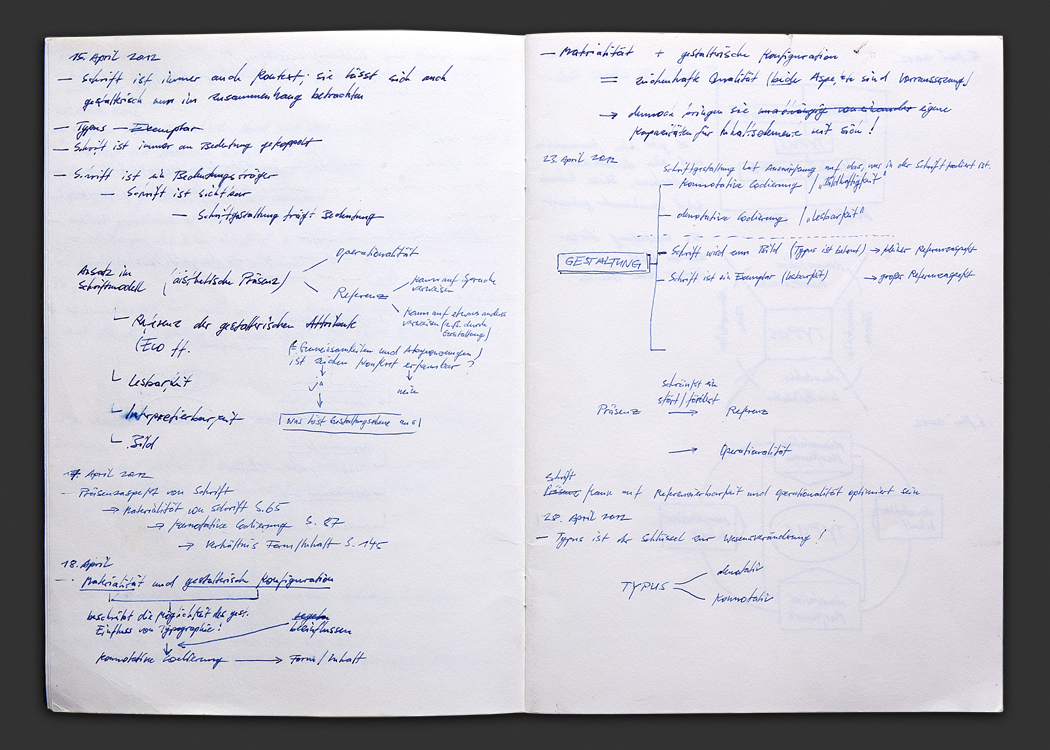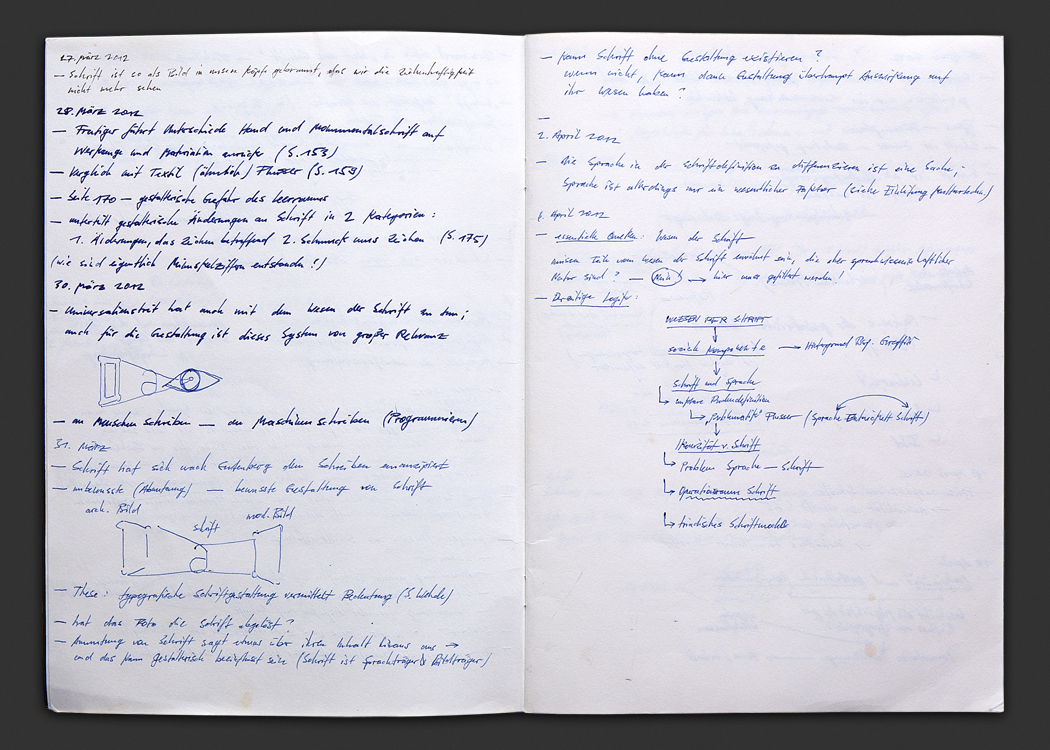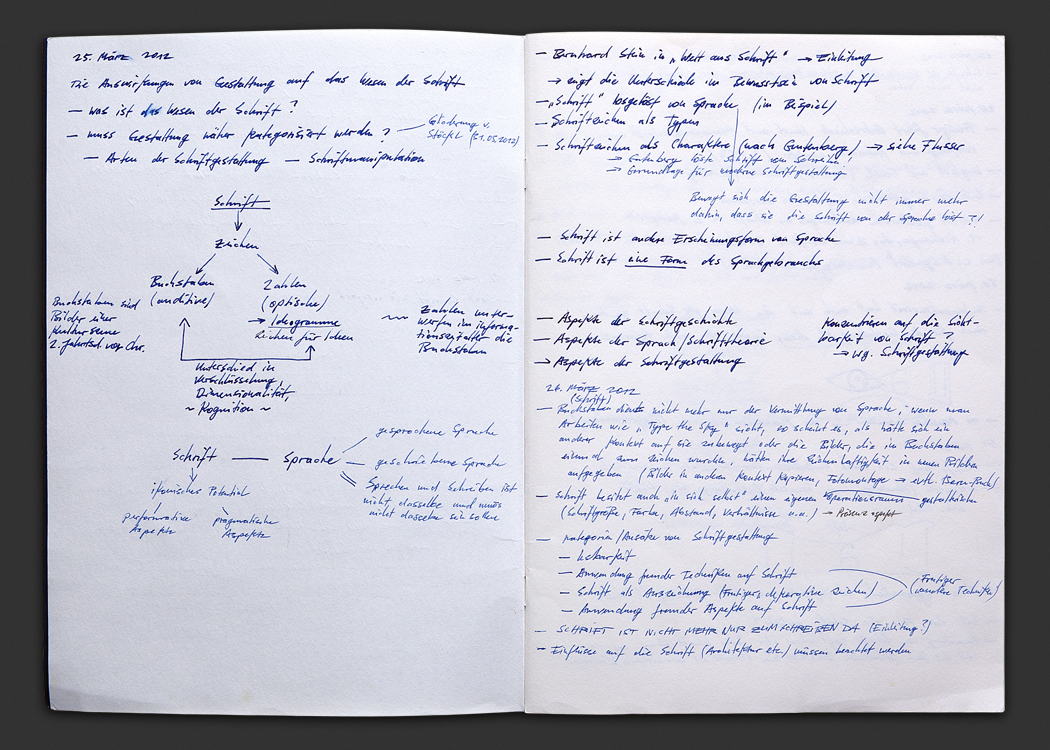 Related