25

EINSVIER
Wohnen und Leben in Potsdam
Art Direction, Branding, Editorial
ProPotsdam GmbH, 2020
with kleiner und bold
210 × 297 mm, 32 pp.
ProPotsdam as a community-owned company on behalf of the state capital Potsdam is entrusted to forward the sustainable development and cautious growth in the region.
From the ground up newly developed, EINSVIER gives insights about the people and stories behind the changes of the city. This was preceeded by the issue of Wohnen in Potsdam that has been published monthly. The new issue is now published quarterly.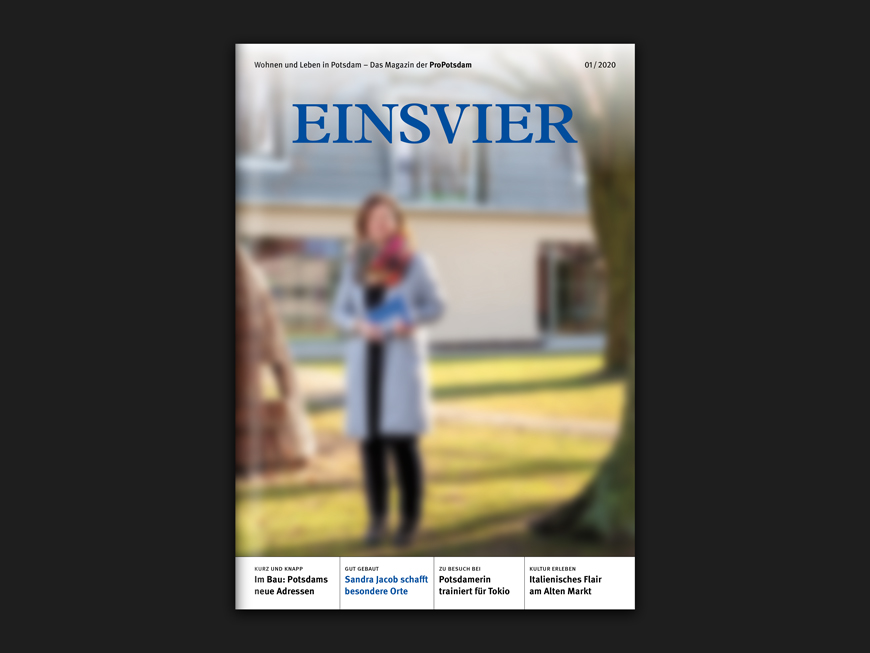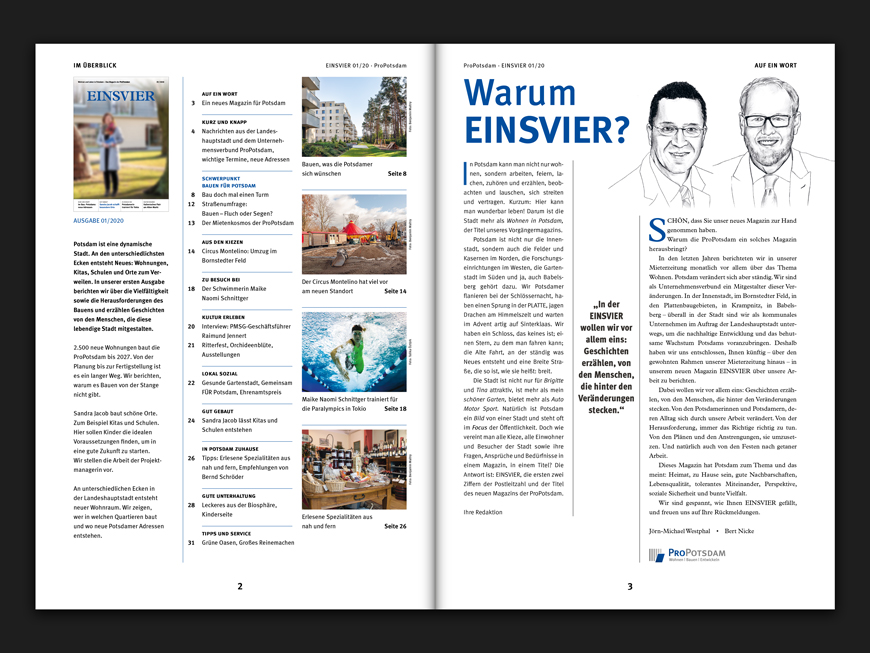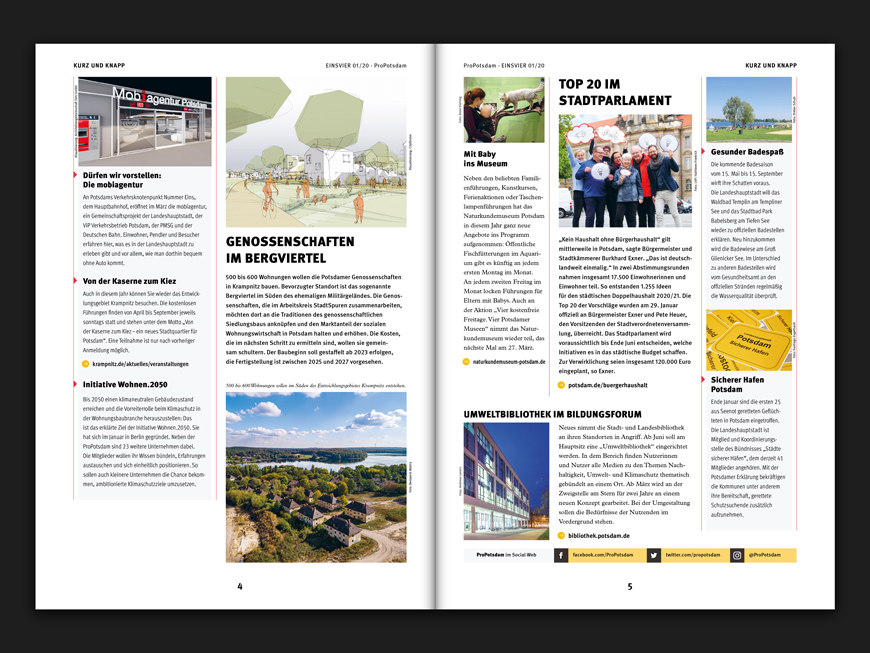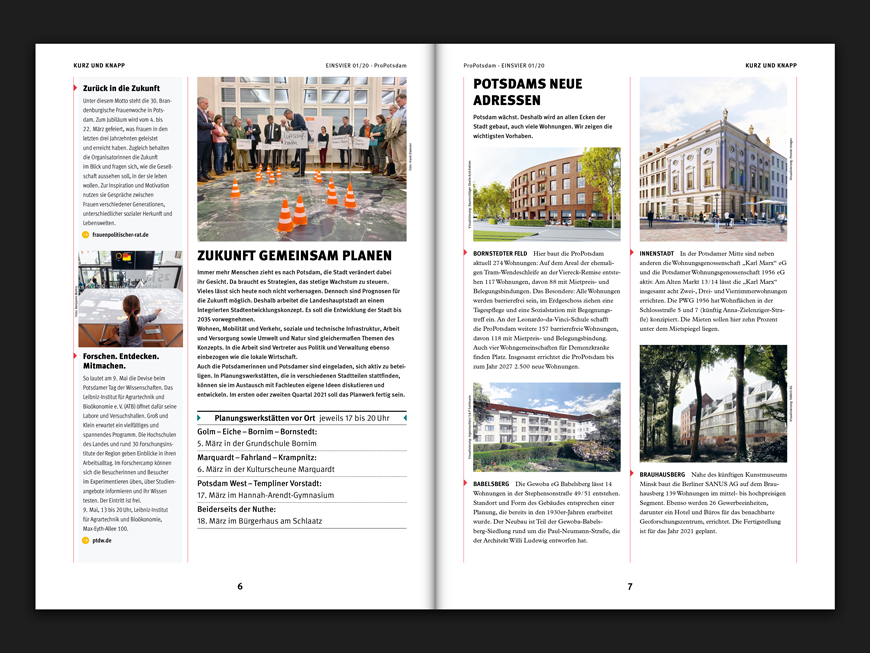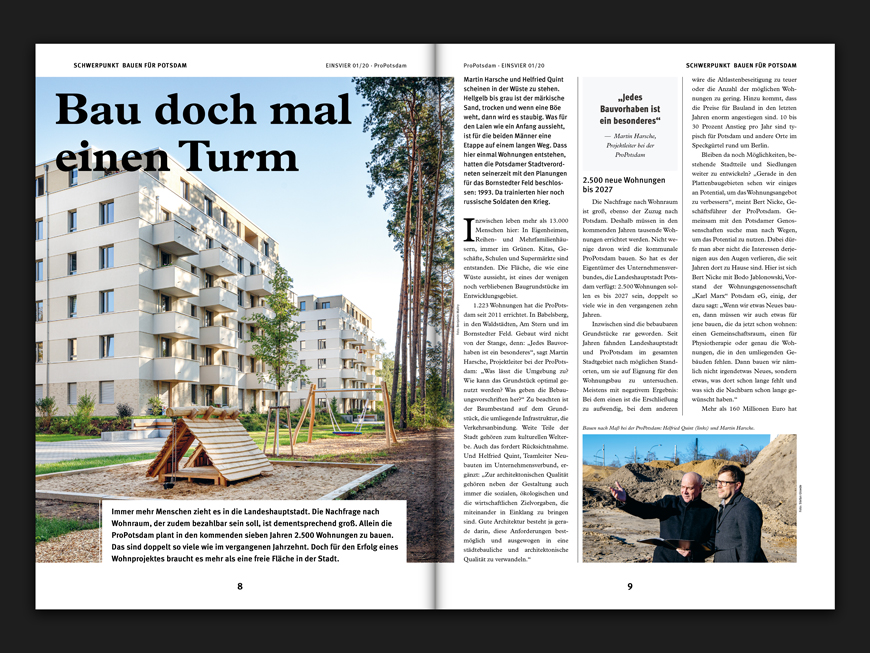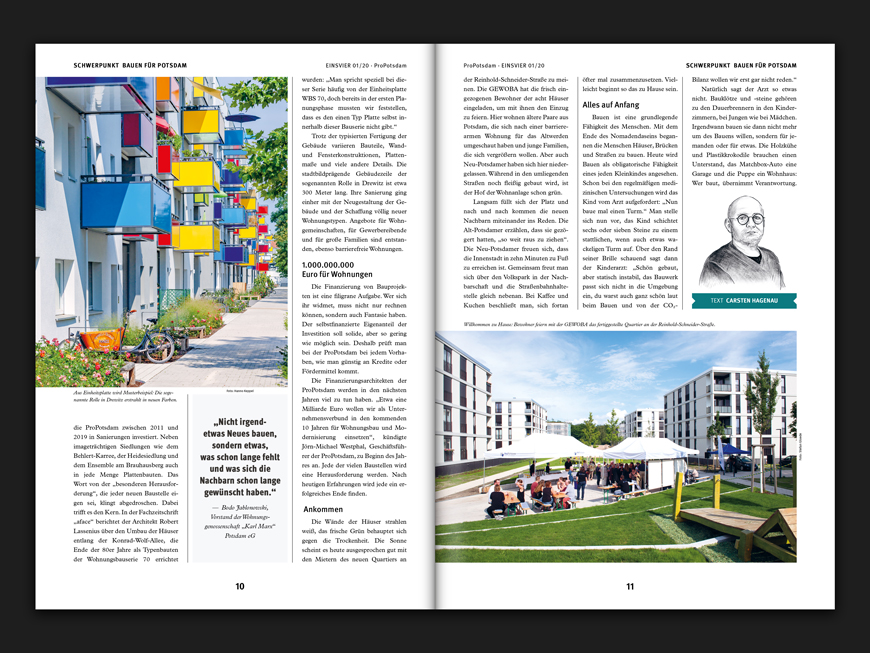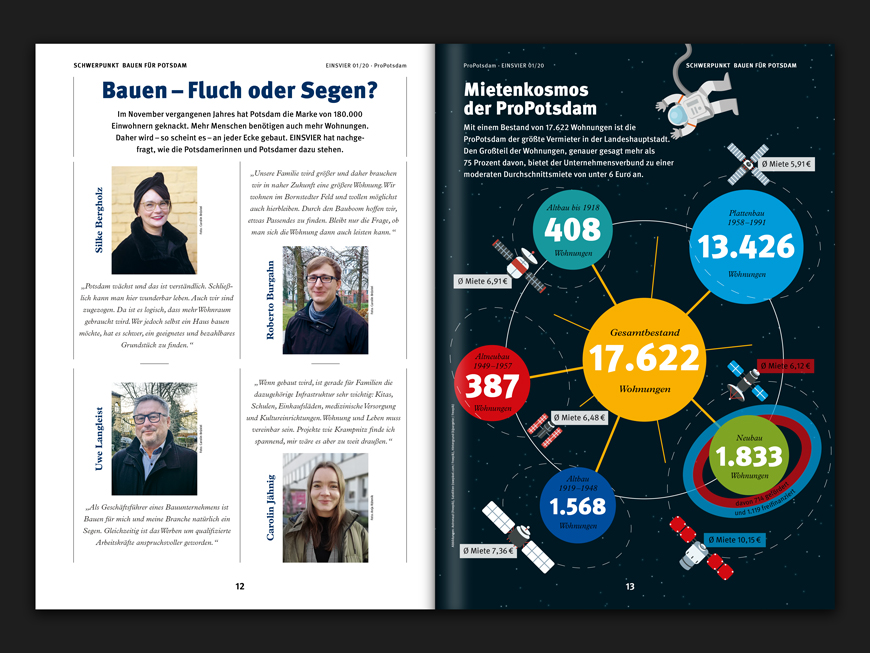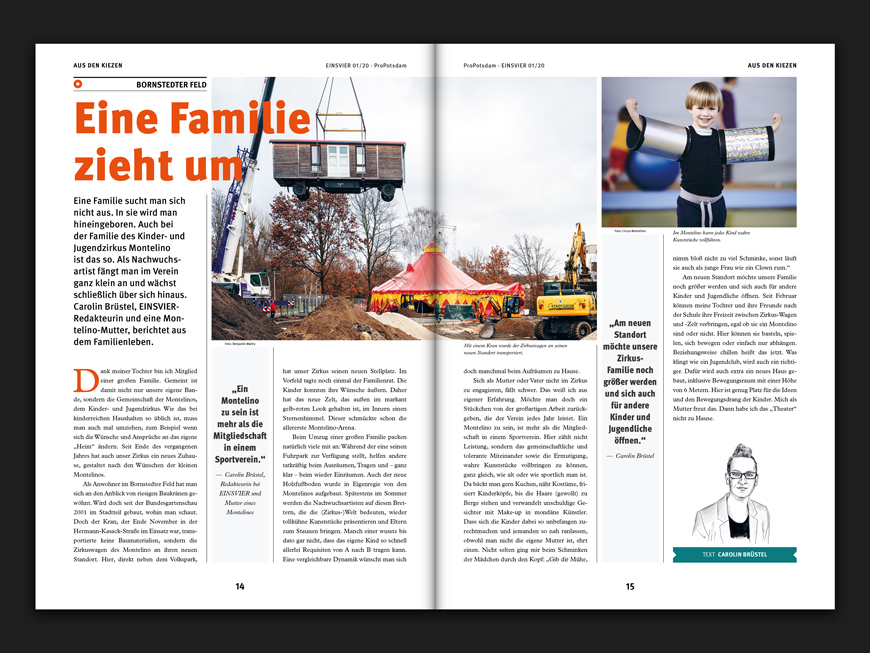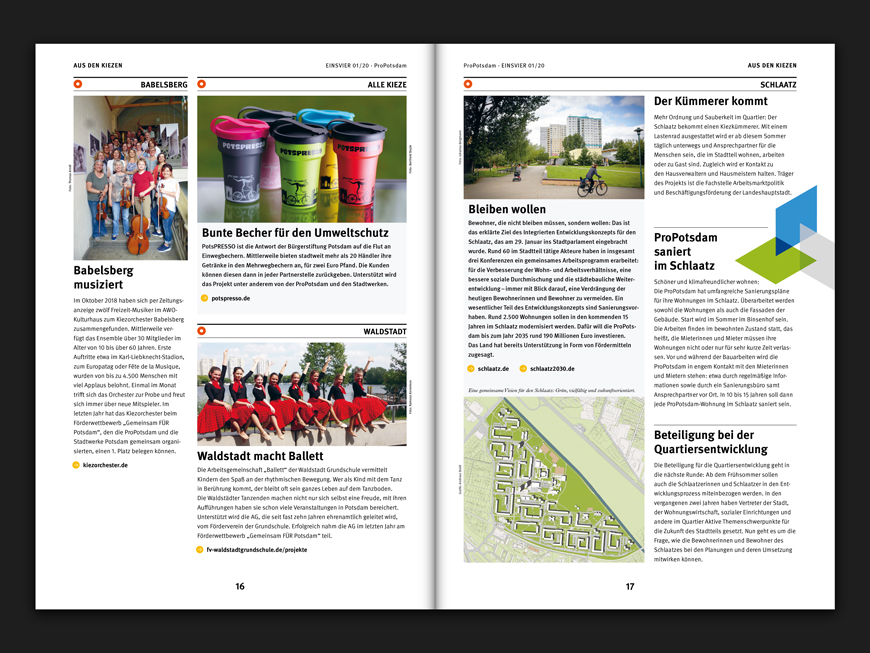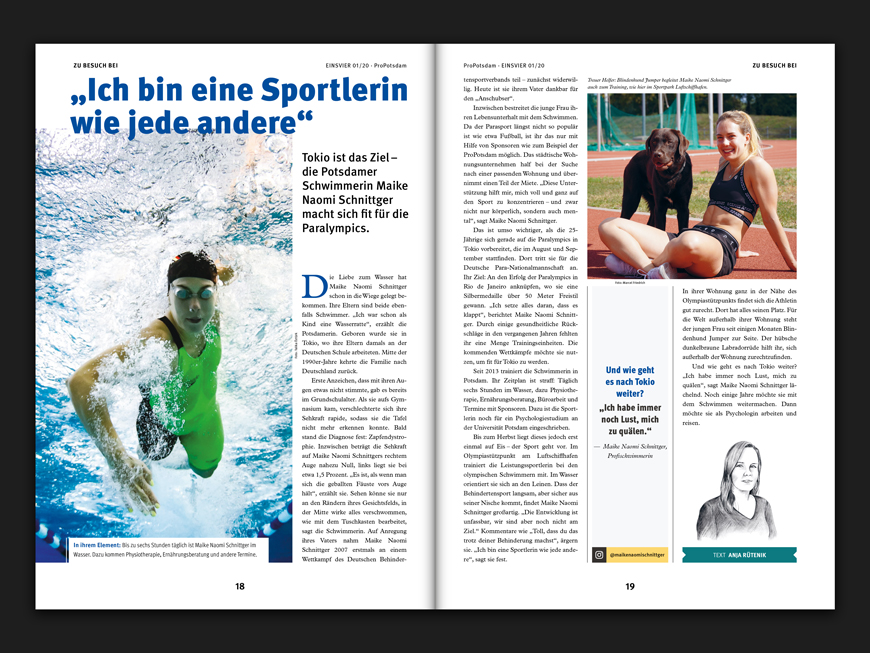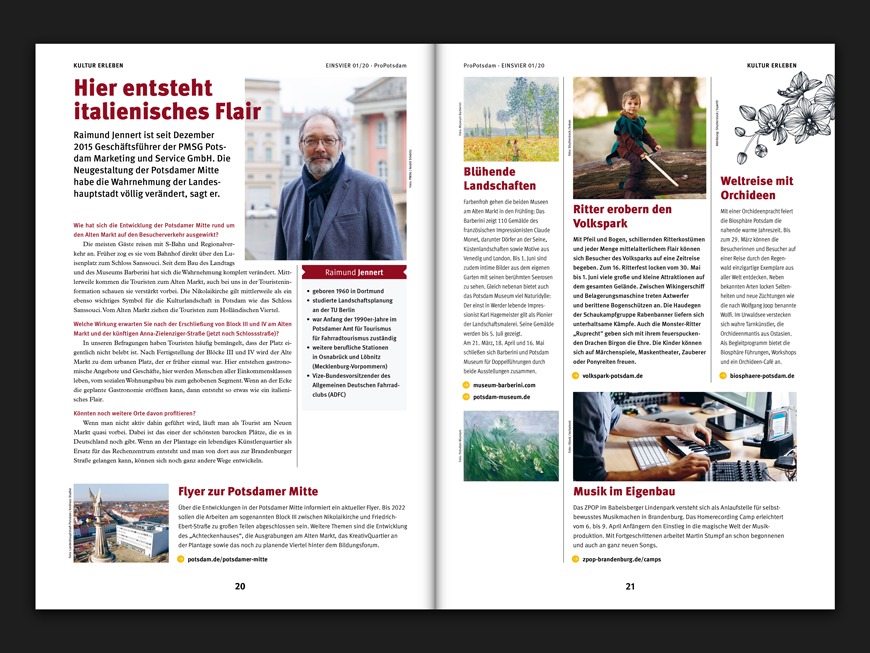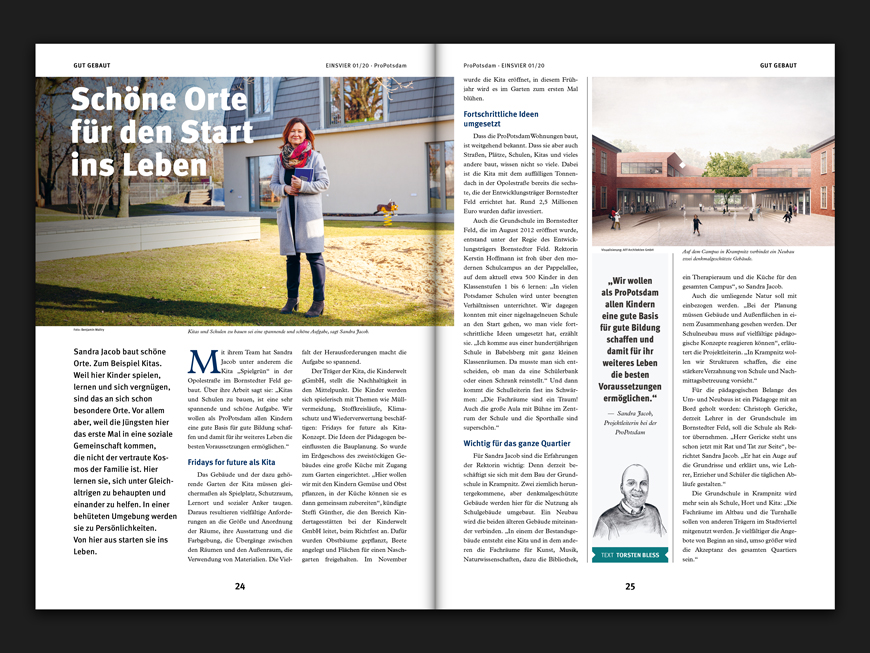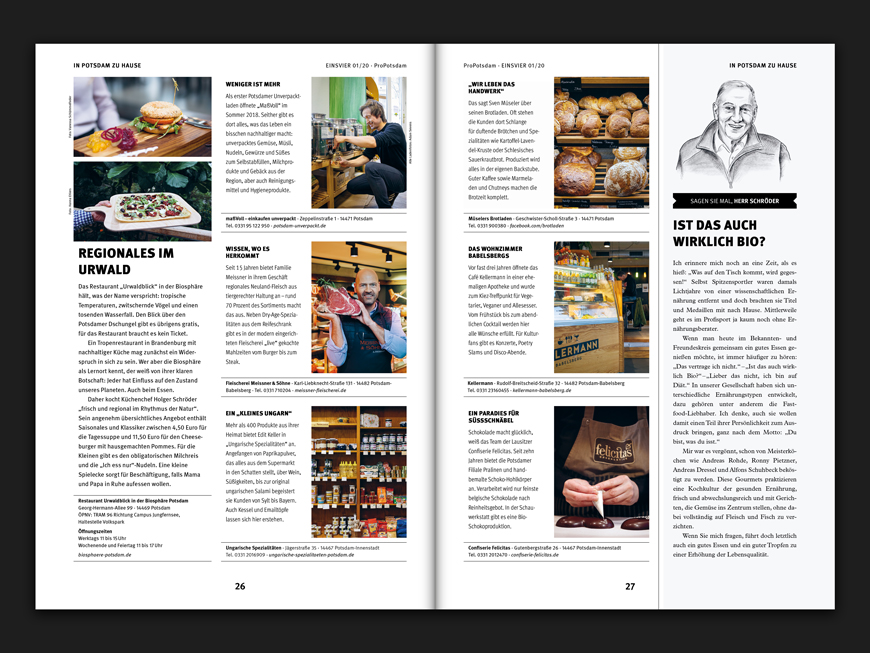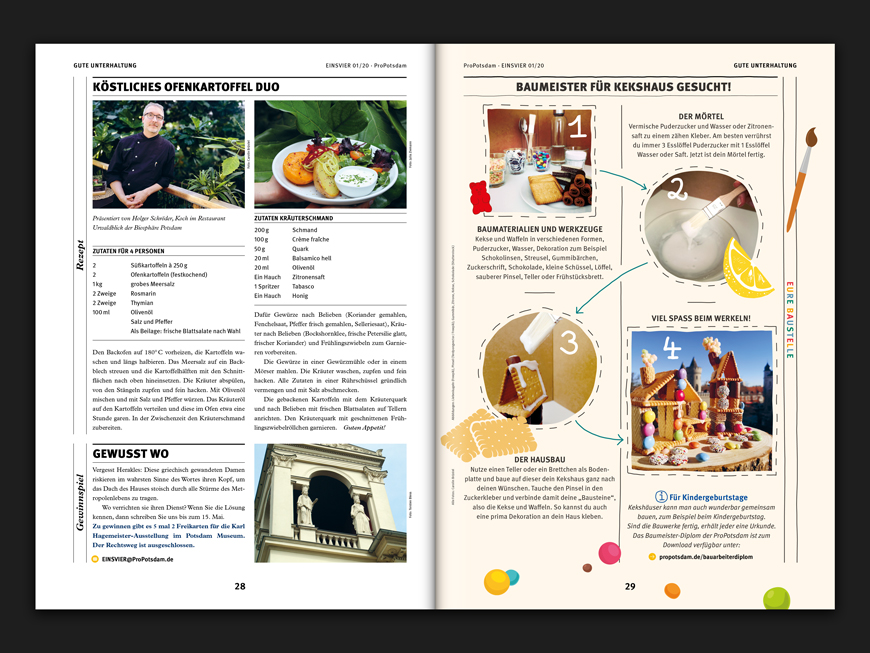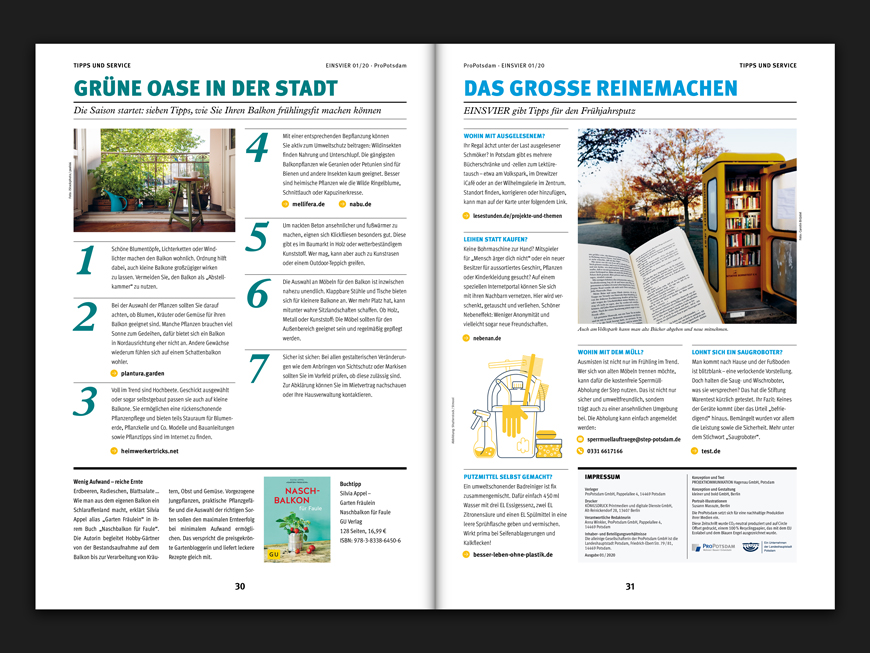 • Styleguide (Slideshow)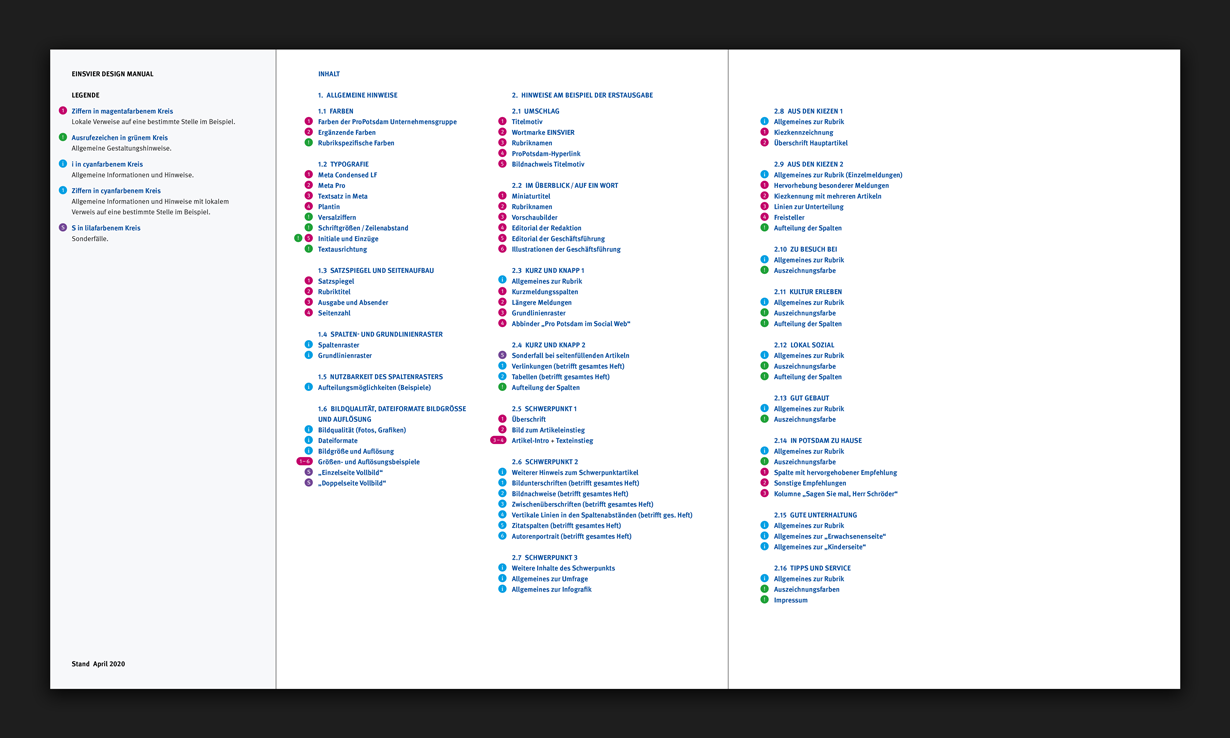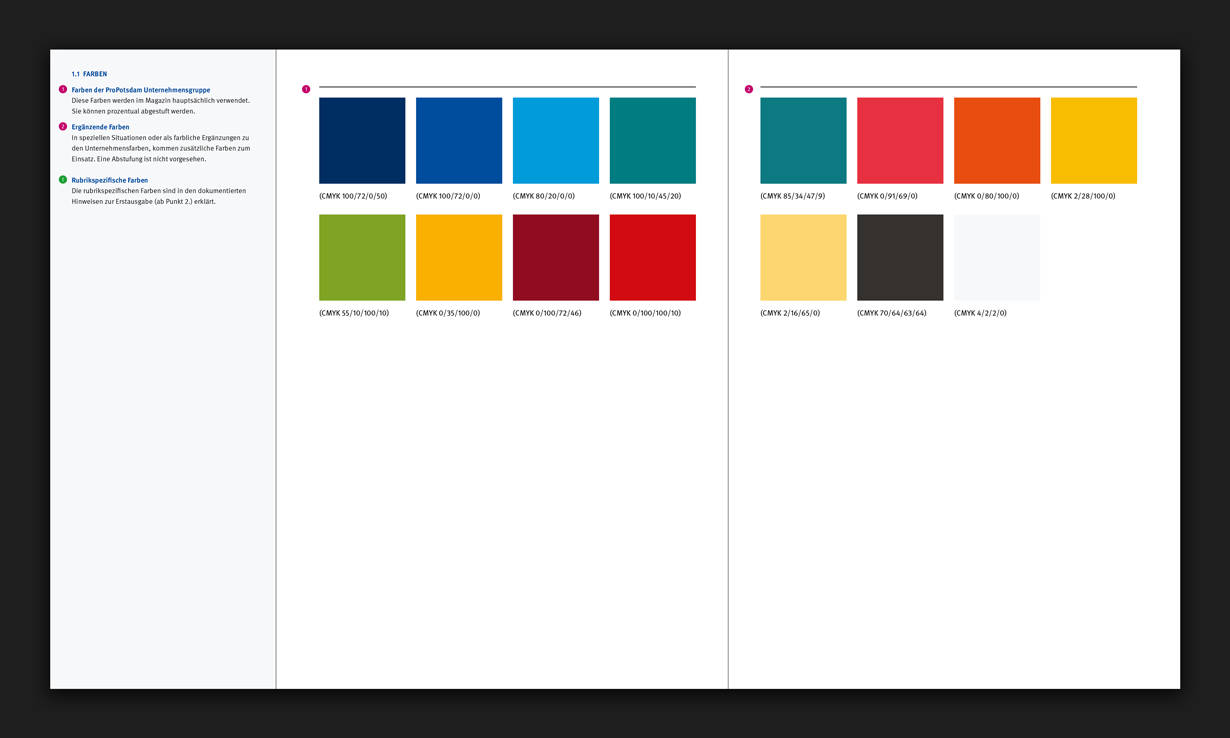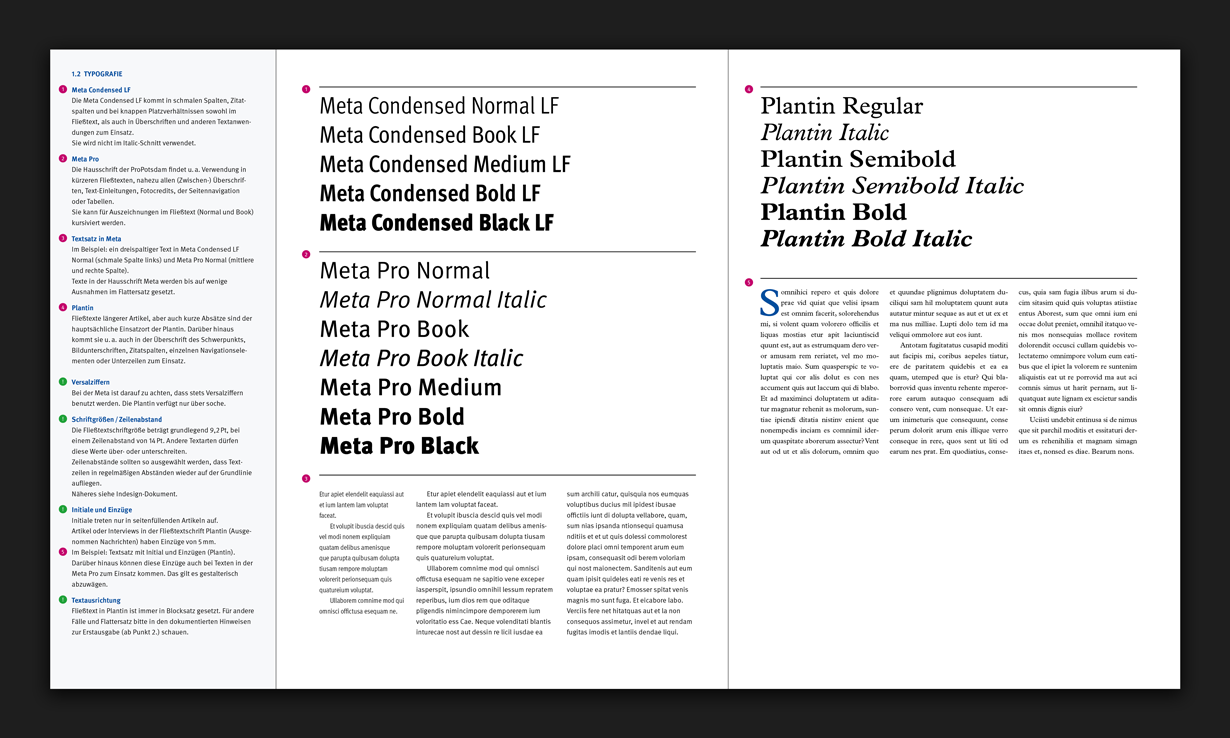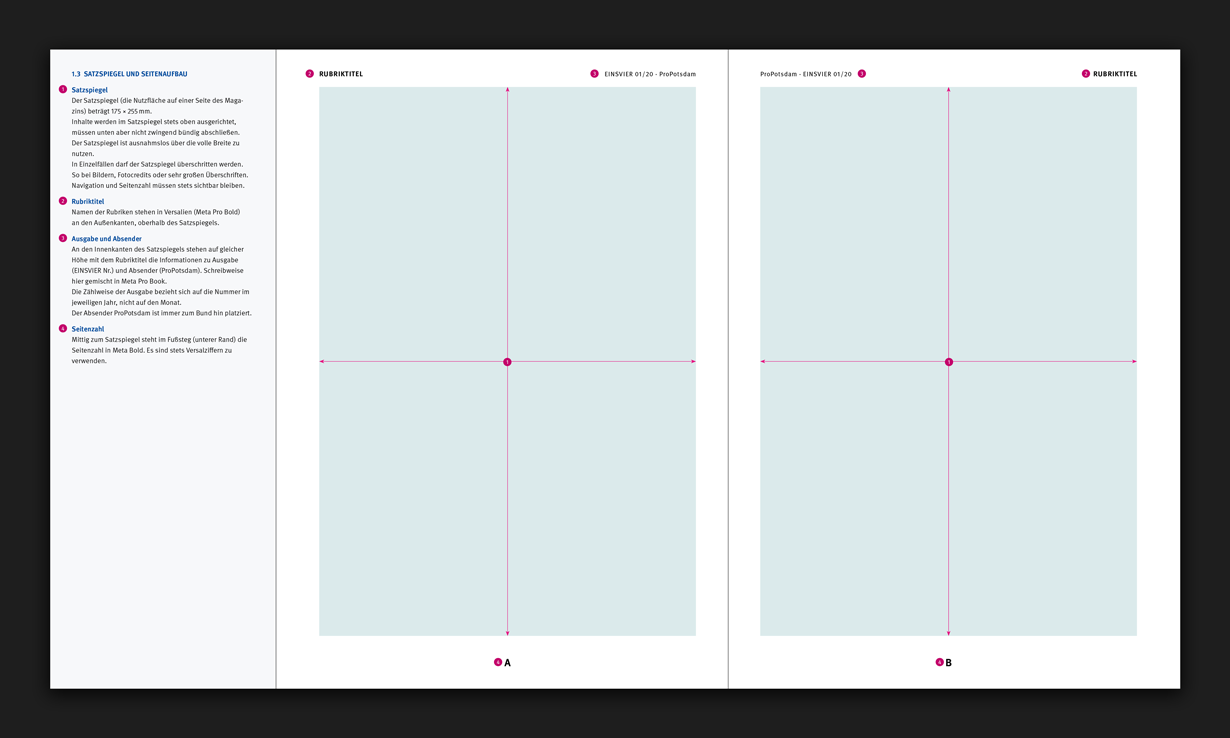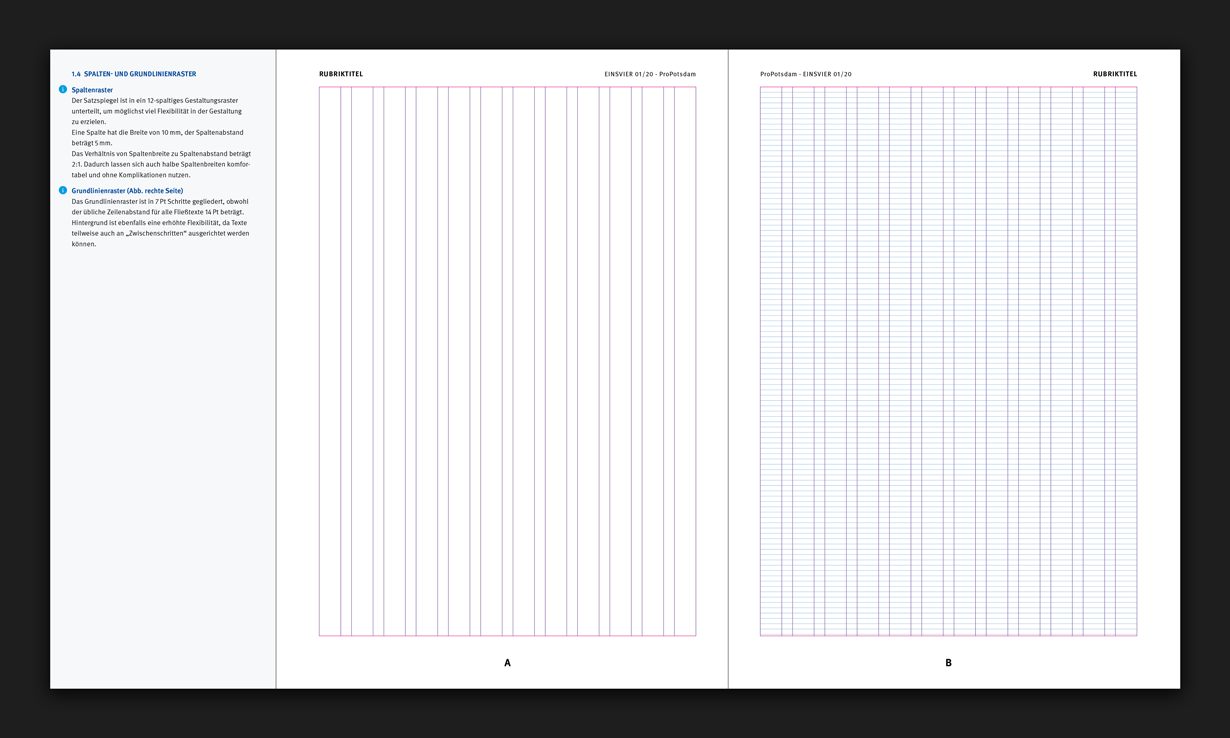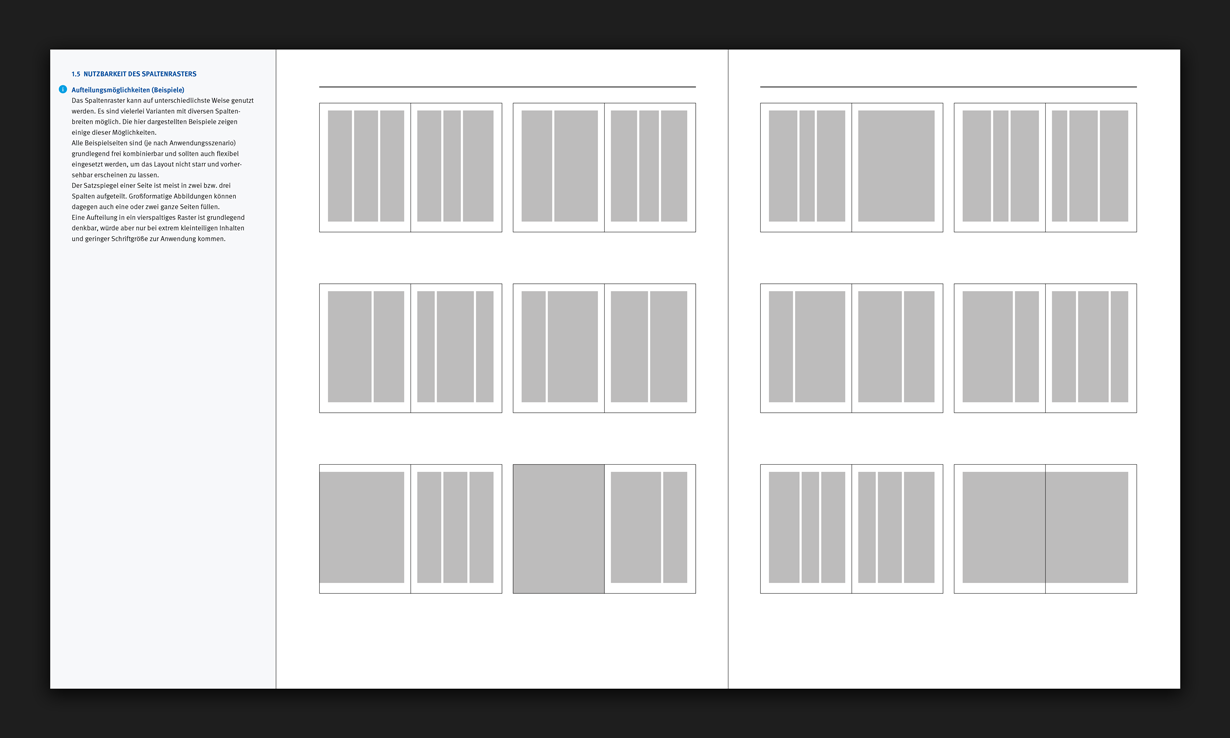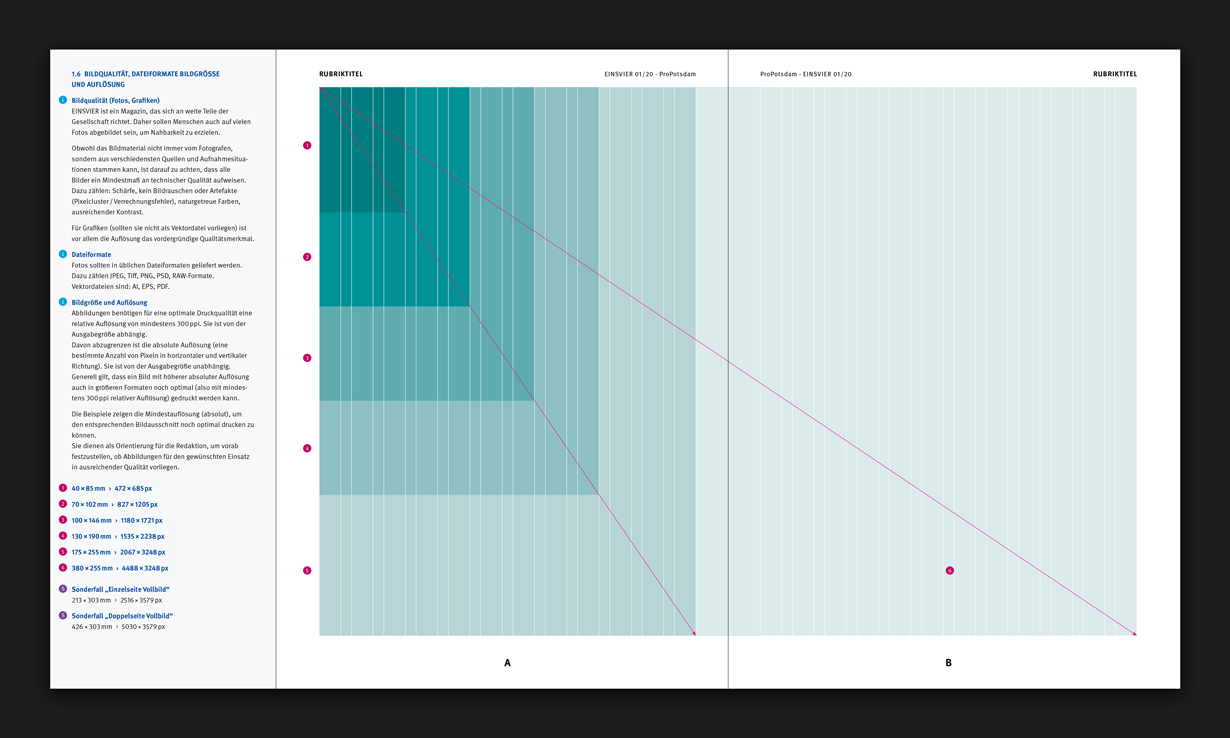 Related