6.2

F A H R T W I N D
Die schnellste Schrift der Welt
Art Direction, Photo, Poster, Research, Type
Non-commercial, 2011
with Jens Schittenhelm
After extensive researches on typefaces and aerodynamics, the flow-optimized type study F A H R T W I N D was invented. The experiment verifies the consistency of traditional typography and physical standards.
• Read Preinvestigation (German)
→ Schriftentwicklung im Kontext aerodynamischer Aspekte
• Test Series
Examinating the aerodynamic features of a test alphabet inside a wind tunnel. Creation of flow patterns and calculation of every letters Cd value.
• Evaluating the Test Series
Visualization of the measurement results by use of protocol cards, including a technical drawing of every letter and its flow pattern.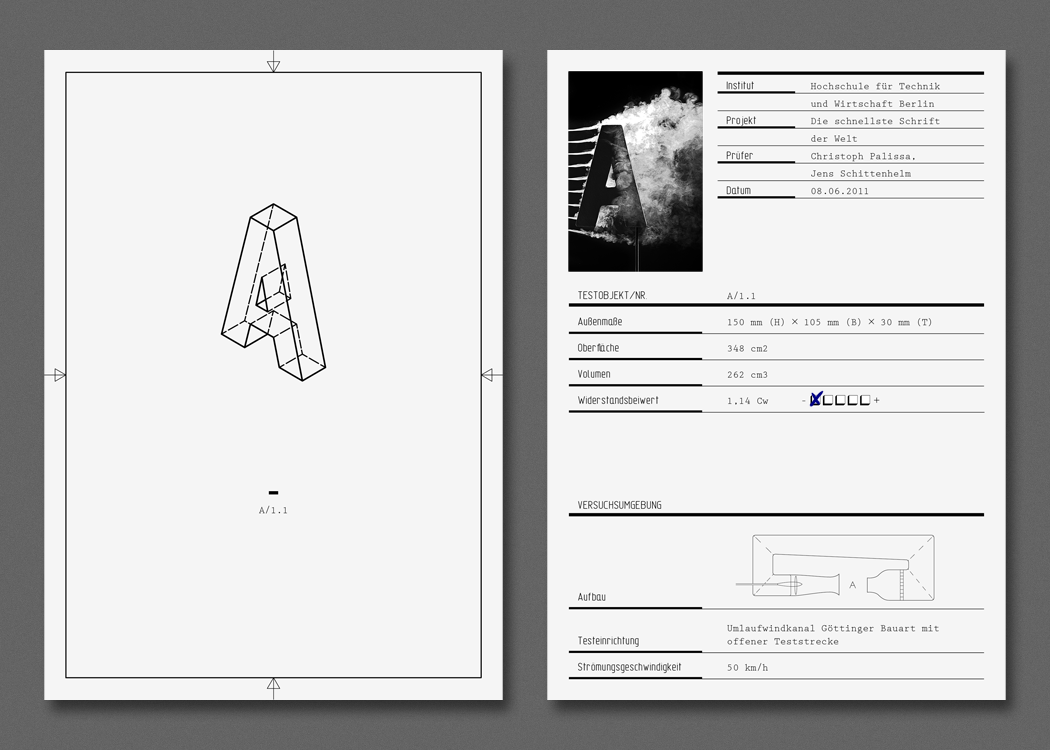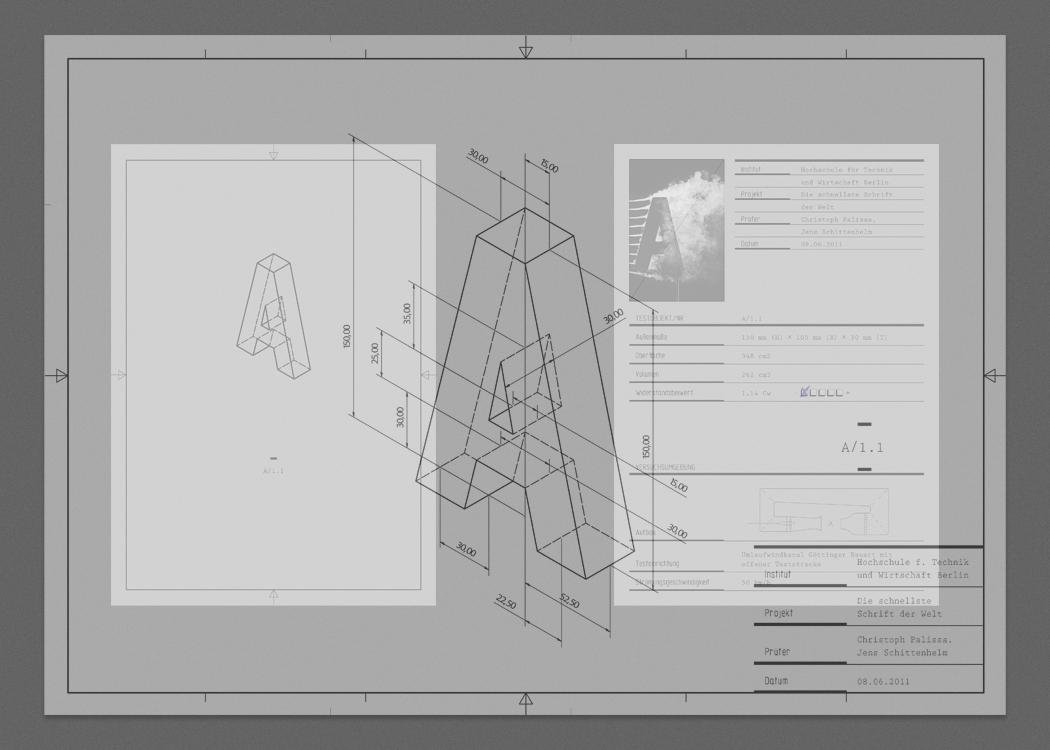 • Development and Creation of the Project Typeface
CAD construction of F A H R T W I N D, plus software-aided flow calculation and verification. Reference series of selected letters inside the wind tunnel.
• Exhibition Views (Slideshow)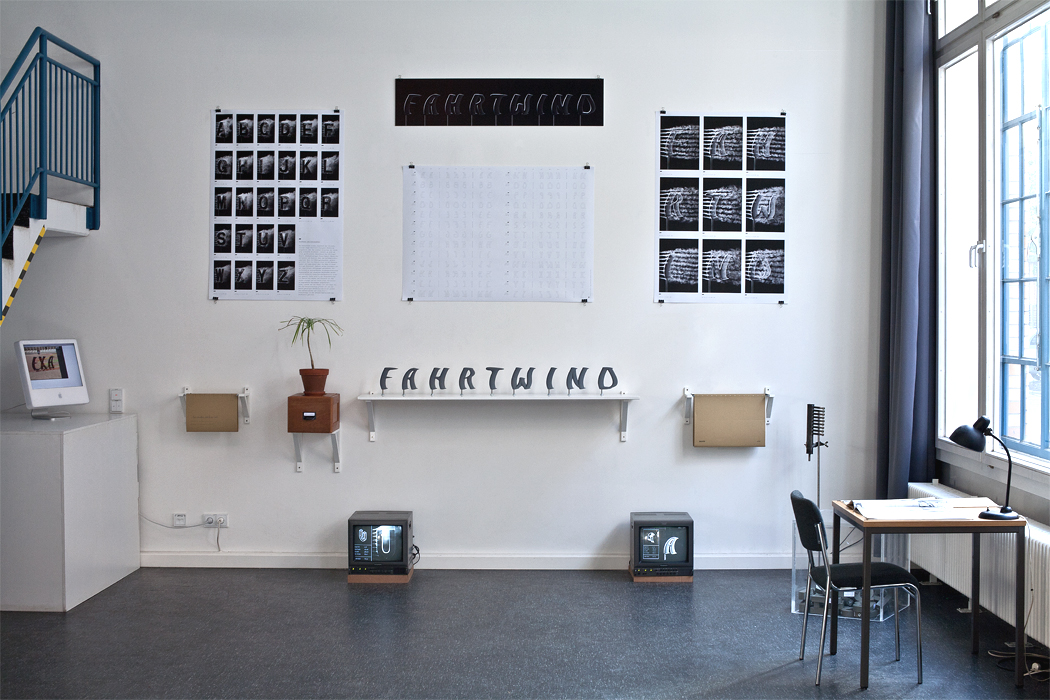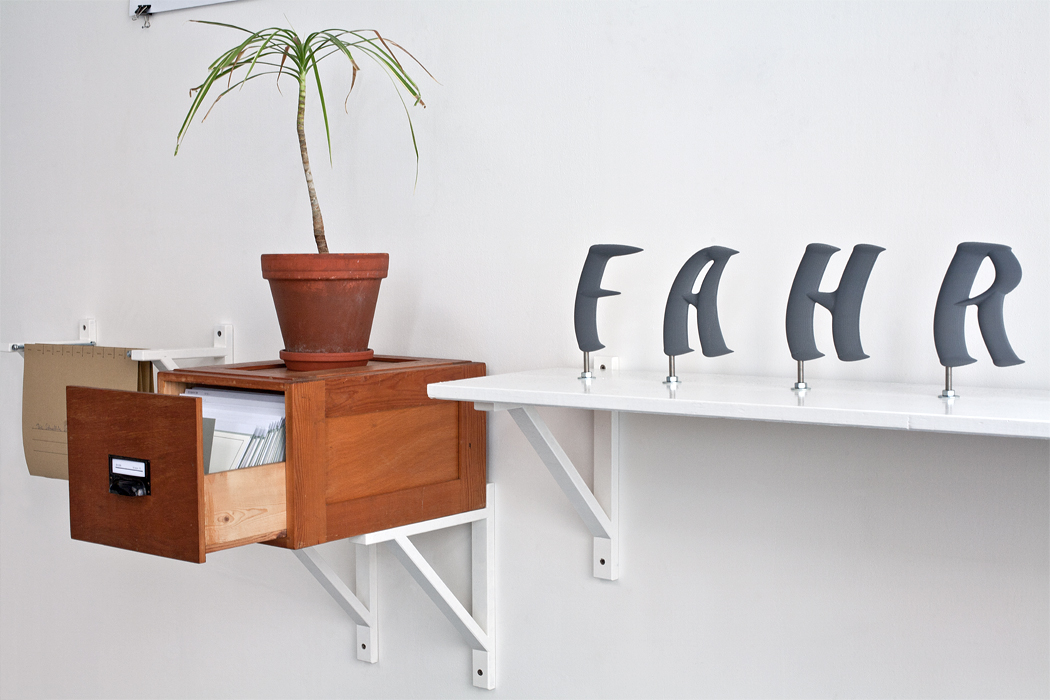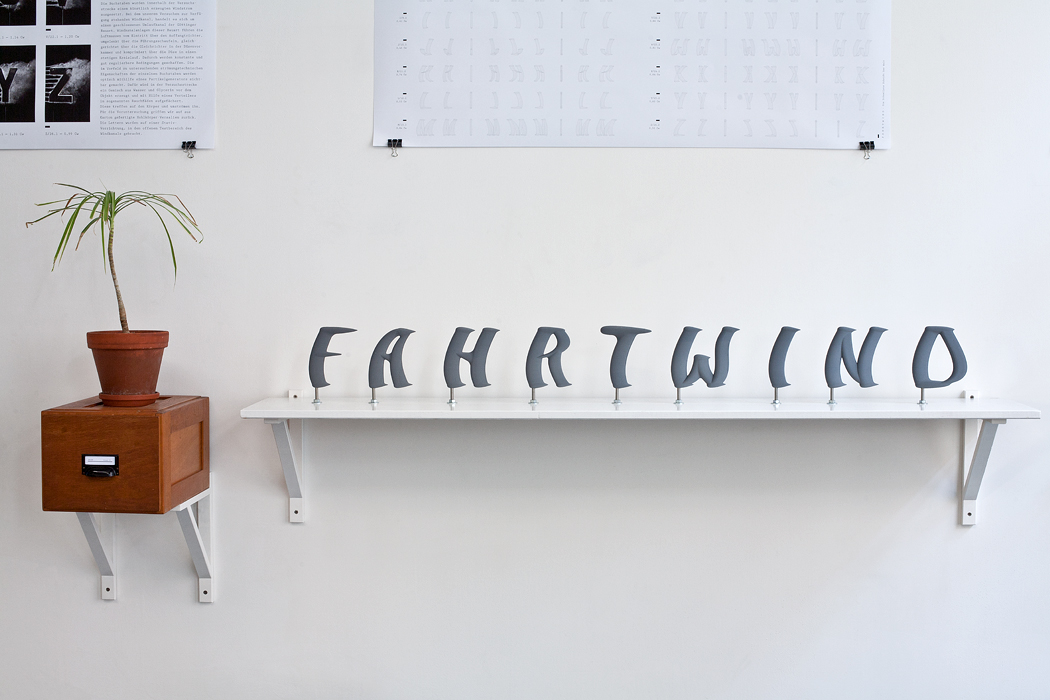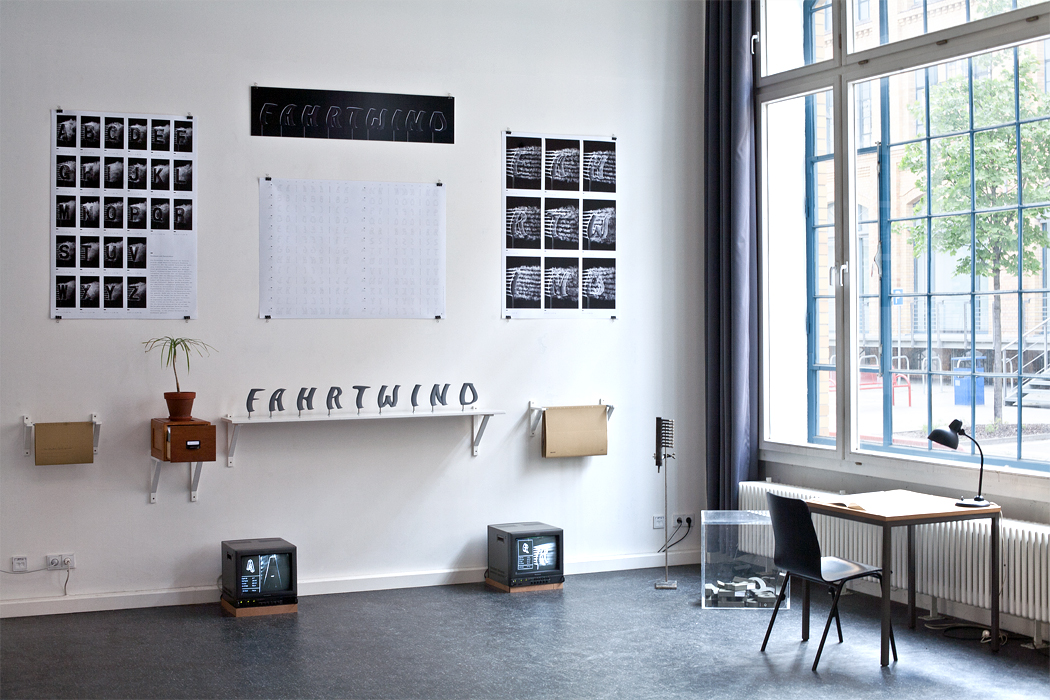 Related