7

Kritik — Freiheit
Art Direction, Editorial
Non-commercial, 2012
197 × 282 mm; 36 pp.
Kritik — Freiheit was created during the seminar Gouvernmentality or the art of not being reigned to such an extend. Due to the transcript What is Critique? by Michel Foucault and some additional texts the terms Critique and Freedom were discussed and transferred into everyday contexts.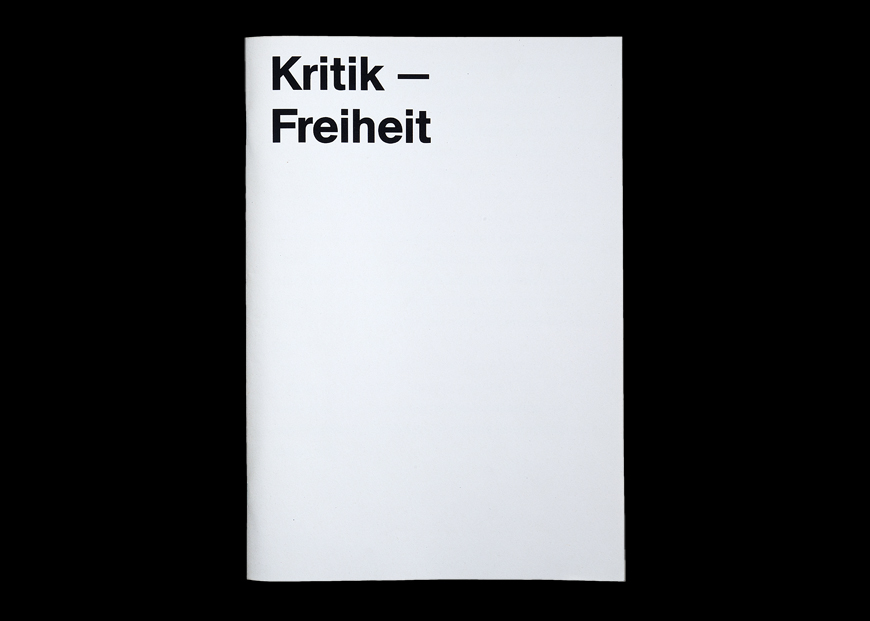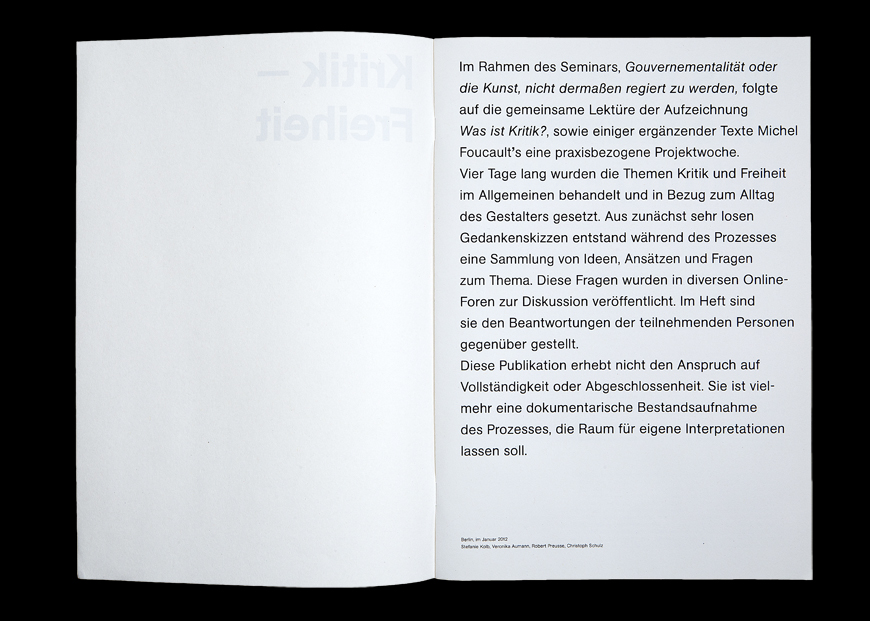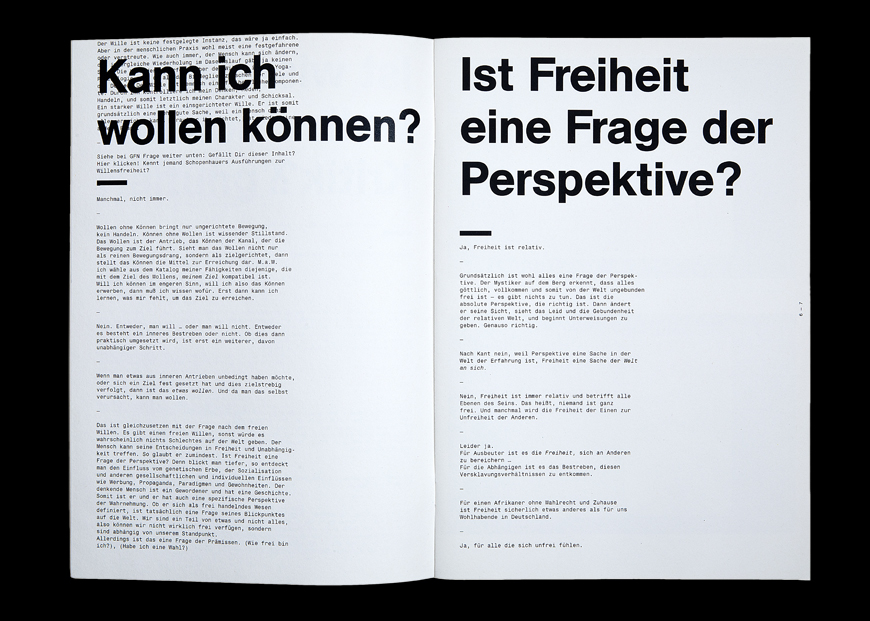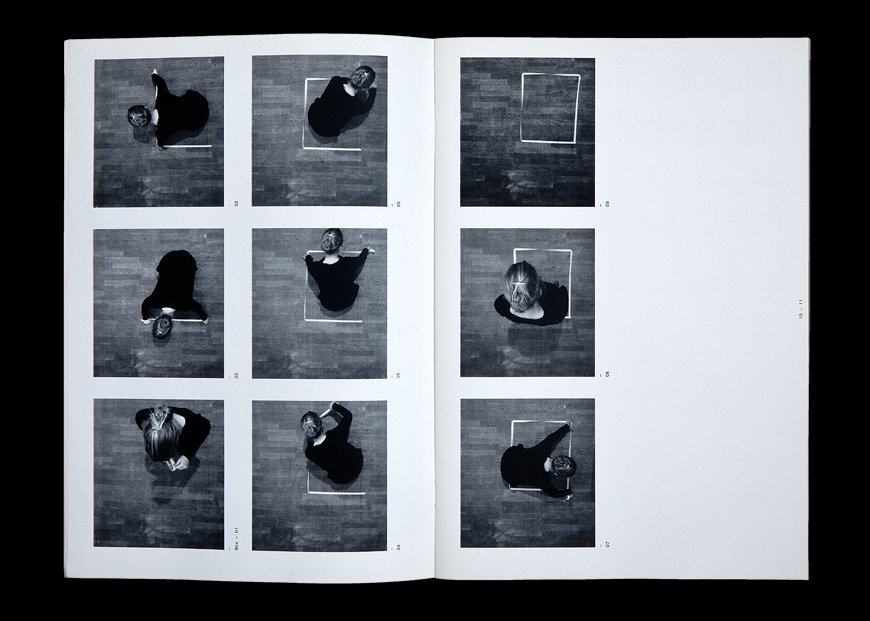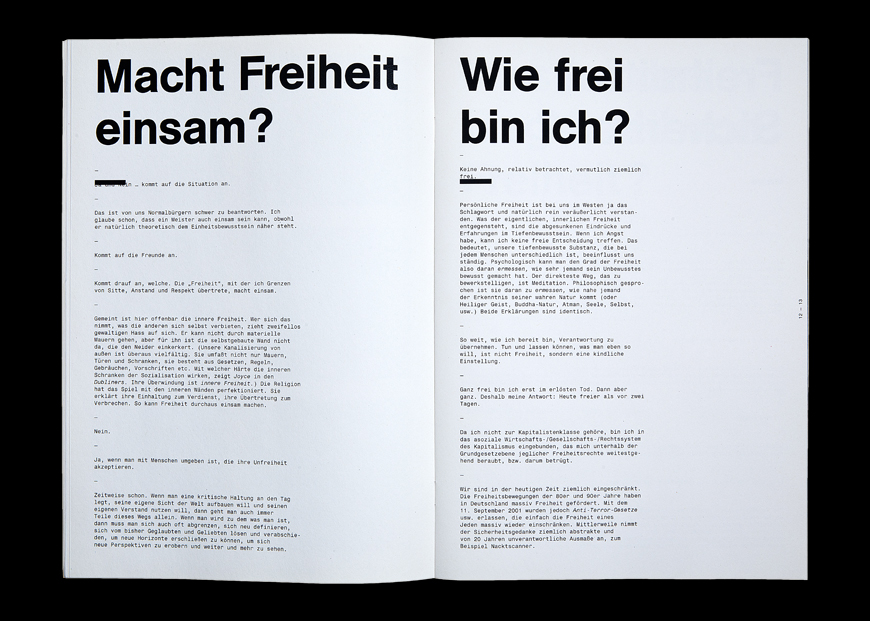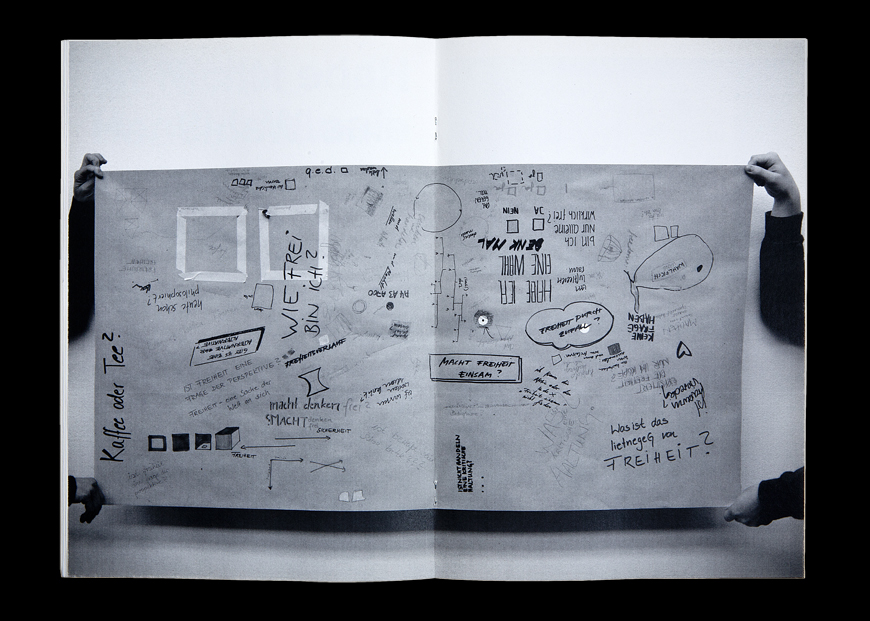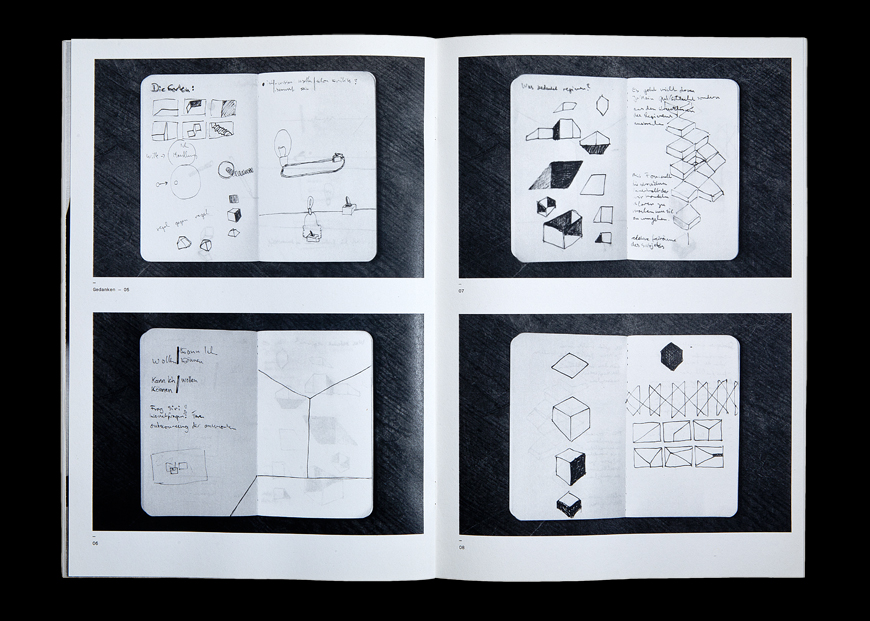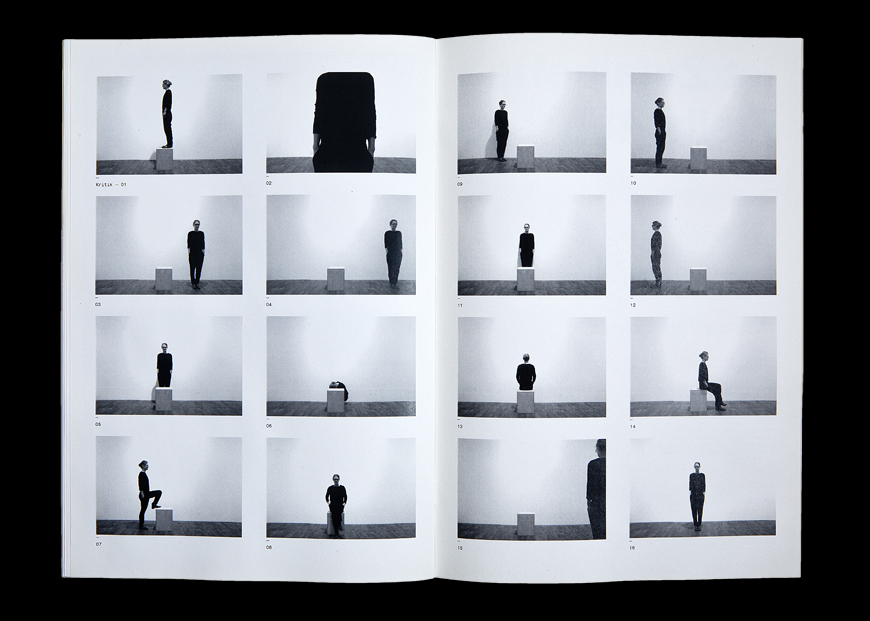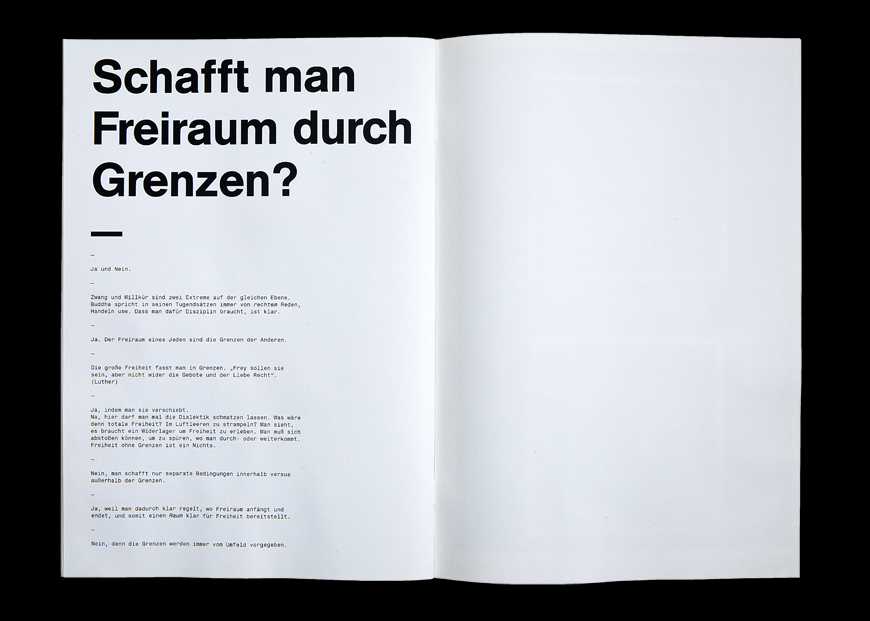 Related